Is it possible to get the flu shot too soon?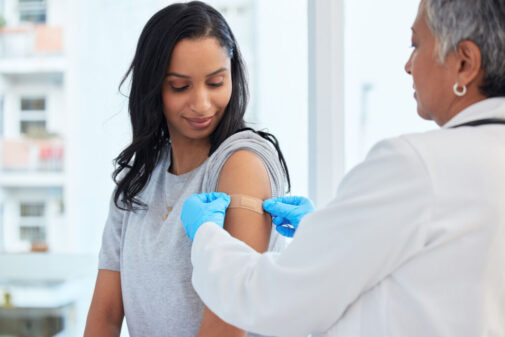 With flu season just around the corner, many individuals are eager to protect themselves and their community by getting a flu shot, including the elderly, those at high risk and those who are pregnant. The influenza vaccine, commonly known as the flu shot, is a crucial preventive measure against the latest variants of this year's seasonal flu. It is designed to stimulate the immune system to produce antibodies that fight against specific strains of the influenza virus. These antibodies help protect the body from infection and reduce the severity of symptoms if you happen to get the flu.
However, a common concern that arises is whether it is possible to get vaccinated too early.
The timing of flu vaccination is crucial to ensure the best protection against the virus. Experts generally recommend getting vaccinated in the early fall, like September, preferably before the flu season begins. Outbreaks usually occur October through May.
"There are several factors on why we recommend getting your flu vaccine in early fall," says Sarah E. Jabs, family medicine physician assistant at Aurora Health Care. "One, it gives your body two weeks to build up immunity after receiving the flu shot. Two, flu vaccines are plentiful in supply around this time. Plus, this means there are likely multiple locations for you to choose from. Three, your body is ready to fight infections and severe symptoms as outbreaks begin in October, with peak activity between December and February."
While there is no harm in receiving the flu shot early in the season, the effectiveness of the vaccine may diminish over time. For example, if you got your flu shot last fall or even this spring you will want to get a new flu shot. Studies have shown that vaccine-induced immunity tends to decline gradually, especially in older adults. Therefore, getting vaccinated too early may result in reduced protection towards the end of the flu season. Additionally, the influenza virus strains used in the vaccine may change from year to year, so it is best to get a flu shot the same time every year for full coverage.
"If you have additional concerns on the best timing for you to receive the flu shot, consult your health care provider or a vaccine center who can help take into consideration your specific circumstances and the local flu activity," says Jabs.
Learn more about flu shots and where to get them: Illinois | Wisconsin
Related Posts
Comments
About the Author
Jennifer Benson, health enews contributor, is coordinator of public affairs for Advocate Health Care and Aurora Health Care. She has 10+ years of community development and communication experience for non-profits and has a BA in Architecture from Judson University in Elgin, IL. Outside of work, you can find her planning the next adventure near water or rocks, re-organizing spaces, working on her Master's in Public Health, caring for her senior citizen cat, keeping to healthy moving and eating disciplines and growing green things wherever she can find room.