When it isn't 'just a cold': What you need to know about RSV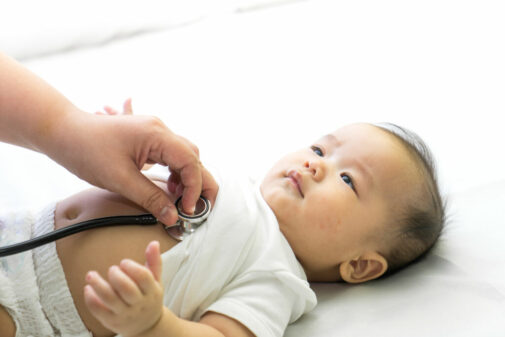 A common respiratory virus that may lead to mild cold symptoms in some can be extremely dangerous for others, especially young children. RSV, or respiratory syncytial virus, is extremely common among children and can progress to a more serious illness. It is the leading cause of lower respiratory tract disease among children under 2, including bronchiolitis and pneumonia.
According to the Centers for Disease Control and Prevention, each year, RSV leads to nearly 60,000 hospitalizations in children and 2.1 million outpatient visits among children under 5.
"This isn't 'just a cold' for some," says Dr. Emma Olivera, a pediatrician with Advocate Children's Hospital. "Many young babies with RSV are admitted to the hospital or require further treatments."
Dr. Olivera says RSV poses the greatest risk to premature infants and those with serious medical conditions such as infants with certain lung or heart conditions.
"Our most vulnerable babies receive a monthly injection called palivizumab, or Synagis, to help prevent severe illness," she says. "The medication includes infection-fighting antibodies which help protect against severe RSV disease."
Before COVID, RSV followed a typical pattern each year, beginning in October and ending in March. Last fall, the Illinois Department of Public Health noted a significant increase in RSV emergency department visits and admissions at the start of the season. But Dr. Olivera says while RSV's pattern has been a little different than normal, there are things parents can do all year to help keep their babies healthy.
Wash your hands frequently with soap and water, and encourage those around your child to do the same.
Avoid close contact with sick people.
Cover your coughs and sneezes, and don't touch your hands to your face.
Dr. Olivera recommends parents monitor their baby's breathing when they are sick. "If you notice any signs of respiratory distress in your child, bring them to their pediatrician or to a pediatric emergency department immediately."
Are you trying to find a pediatrician? Look here if you live in Illinois. Look here if you live in Wisconsin. 
Related Posts
Comments
About the Author
Holly Brenza, health enews contributor, is a public affairs coordinator on the content team at Advocate Health Care and Aurora Health Care. She is a graduate of the University of Illinois at Chicago. In her free time, Holly enjoys reading, watching the White Sox and Blackhawks, playing with her dog, Bear and running her cats' Instagram account, @strangefurthings.