What do we really know about PMS?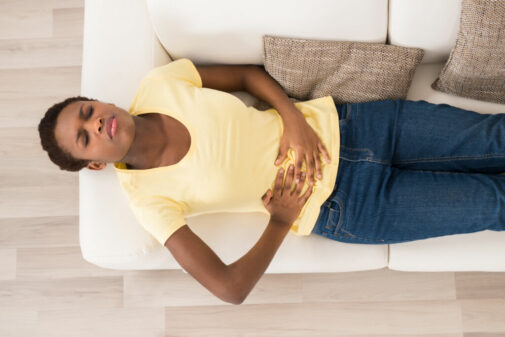 While premenstrual syndrome (PMS) is a regular occurrence for most women and is featured heavily in pop culture, scientists still don't know the reason 3 out of 4 women experience it throughout their lives. PMS consists of a variety of symptoms occurring one to two weeks prior to the start of a woman's period and is one of the most prevalent disorders at reproductive age.
"The physical and emotional toll PMS can have on a woman ranges from inconvenient to debilitating," says Dr. Mary J. Kao, an obstetrics and gynecology physician at Aurora Health Care. "Symptoms can begin presenting up to two weeks before your period. While some physical symptoms such as acne or menstrual cramps can be anticipated, many emotional and psychological symptoms can be unpredictable. We know so much about PMS, yet we have so much more to learn about something that affects a majority of women."
While the causes of PMS are unknown, research has determined a few contributing factors such as hormonal fluctuations and depression. Chemical changes in the brain are thought to play a significant role in the emotional and psychological symptoms women may experience. Specifically, serotonin fluctuations have been noted to contribute to changes in moods, insomnia, fatigue and food cravings.
"What's normal for other women's bodies and menstrual cycles might not be your normal," Dr. Kao adds. "If you have questions, speak to your primary care provider or gynecologist. We still haven't figured out what exactly causes PMS or PMDD. However, reporting these changes to your physician will help them connect the dots and suggest treatment to reduce the symptoms you are experiencing."
Common physical symptoms women may experience include:
Abdominal bloating
Breast tenderness
Diarrhea
Fatigue
Headaches
Increased hunger and cravings
Insomnia
Joint or muscle pain
Menstrual cramps
Weight gain
Emotional and psychological symptoms are also prevalent for many women, including:
Crying spells
Heightened emotions
Increased anger and outbursts
Minor and major depression
Mood swings
While most women experience a few of these symptoms, severe symptoms could be an indicator that you have premenstrual dysphoric disorder (PMDD). PMDD is a severe and chronic form of PMS that needs attention and treatment. Women experiencing PMDD often have trouble completing daily home and work functions during this time. The cause of PMDD is also still unknown but high-risk factors include family history and cigarette smoking.
If your PMS symptoms have altered or increased in intensity, speak to a doctor.
Are you trying to find a doctor to help manage your PMS symptoms?  Look here if you live in Illinois. Look here if you live in Wisconsin.
Related Posts
Comments
About the Author
health enews staff is a group of experienced writers from our Advocate Health Care and Aurora Health Care sites, which also includes freelance or intern writers.