Articles for Tag: "Advocate Charitable Foundation"
Through art, those battling a serious illness are able to share feelings and gain a sense of control over their lives.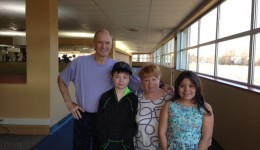 I've overcome many health challenges, now I'm ready for a physical challenge.
Recovering from a host of serious injuries, Allison Gwin Kerrigan, now has her sights set on running Chicago's premiere race.