Monster Blizzard paralyzes parts of the Northeast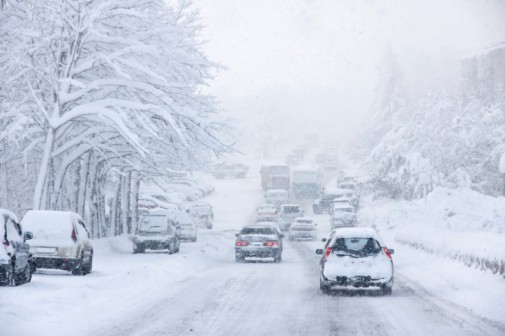 It was touted to be one of the monster storms of the year. One that would likely make history, and it did in some Northeast states. From Connecticut to Vermont, in some of the areas hardest hit by blizzard 2013, residents are still reeling from its massive punch. And as they dig out and try to get back on track, we take a look back at the damage left behind by the storm. We also invite you to watch an important video to learn how to avoid making critical mistakes when digging out after a storm that could cost you your life.
CONNECTICUT
The blizzard dumped about 3 feet of snow in Connecticut, which crippled much of the state. State officials say the storm claimed five lives, and today, a few hundred residents and businesses are still without power.
The National Guard has been brought in to assist emergency responders with clean-up efforts. So far there are no estimates of how much clean-up efforts will cost.
MAINE
According to the National Weather Service, Portland set a record snowfall with 31.9 inches. About 12,000 homes and businesses lost power during the storm, all have had their service restored.
On a bright note, in Rangley, the massive storm didn't stop efforts to raise money and awareness for cystic fibrosis research. More than 150 snowmobiles showed up for a parade—raising nearly $7,000 organizers said.
MASSACHUSETTS
No snowfall records in Boston, but it was certainly close.  The state was blanketed in up to 2 feet of snow, falling just shy of its record of 27.6 inches set in 2003.
The storm is being blamed for the death of an 11-year-old boy who died of carbon monoxide poisoning while sitting in a running car to keep warm, while his father was shoveling snow to get the car out of a bank.
More than 400,000 customers lost power, which officials say could take days to restore in some of the hardest hit areas. The National Guard was also on hand to help evacuate coastal areas where there was some flooding.
NEW HAMPSHIRE
Things are quickly getting back to normal in New Hampshire after the state was hit with 26 inches of show. Only a few hundred power outages were reported statewide during the storm, which was fully restored as of Sunday. Officials say they are grateful residents heeded Gov. Maggie Hassan's warning to stay off the roads during the storm.
NEW JERSEY
Residents in New Jersey are breathing a sigh of relief after it was spared the worst of the storm. The highest snowfall total reported was 15 inches in River Vale.  According to officials, only a few thousand customers lost power during the storm, all of which has been restored. There were also no reports of massive flooding as seen during Superstorm Sandy, which caused millions in damages.
NEW YORK
The city that never sleeps slowed to a crawl during the storm. On Long Island, police had to use snowmobiles to reach ambulances and vehicles stranded on the Long Island Expressway. Power outages also soared to about 10,000 on Long Island, which was slammed with about 2½ feet of snow.
In New York City, about a foot of snow fell, but the Mayor said the city was "in great shape," after plows cleared all of the streets—helping to get the city back up and running quickly. Airports and rail service reopened Saturday and Sunday.
ONTARIO
The blizzard was a nightmare for Ontario residents where three deaths were blamed on the storm and more than 300 traffic accidents.
Many flights were also canceled due to the storm. Officials say robust cleaning efforts are helping to get things back on track in the state.
RHODE ISLAND
Nearly 180,000 homes and businesses lost power during the storm as crews continue to work around the clock to get power restored. With most residents heeding the warnings in Providence to stay off the roads, no accidents or injuries were reported.
VERMONT
Not much white stuff in Vermont was reported, only about 10 inches of snow. But wind gusts spawned by the storm shut down ferry service between Charlotte, Vt., and Essex, N.Y., all day Saturday.
In all, at least 11 deaths are being blamed on blizzard 2013. Some were the result of residents making critical mistakes while digging out after the storm.
Watch our video on preventing snow shoveling risks.  While shoveling snow can be good exercise, it can also pose serious health risks. Each year, the combination of shoveling and typical winter temperatures causes an increase in the number of heart attacks and back injuries. More than 100,000 people are treated for manual snow removal injuries per year.
Related Posts
Comments
About the Author
health enews staff is a group of experienced writers from our Advocate Health Care and Aurora Health Care sites, which also includes freelance or intern writers.