Primary care physicians can now screen for abuse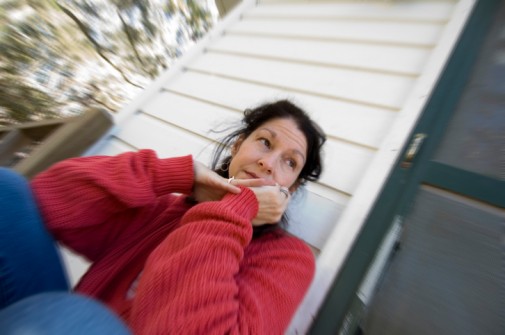 A visit to your primary care doctor for a physical, minor injury, cold or flu may warrant the question: "How are things at home?" Not because of suspicion, but due to an overwhelming number of unseen domestic violence situations.
In the past, the U.S. Preventative Services Task Force did not have sufficient data to recommend domestic violence screenings by doctors…until now. The task force has recently updated its guidelines to suggest that clinicians screen women who are of childbearing age, along with the elderly population.
According to the national Centers for Disease Control and Prevention, more than one in three women have been sexually assaulted, abused or stalked by a close partner in their life.
Sarah Katula, APN, PhD, nurse practitioner at Advocate Good Samaritan Hospital, encourages all clinicians no matter the circumstance to screen for intimate partner violence (IPV) and domestic or child abuse.
"Research shows that there are many health consequences to domestic violence and IPV. If physicians/clinicians are not screening for abuse they may not get to the root of the medical problem," says Katula.
Patients that do screen positive should be referred to resources that can provide immediate help.
"We are dedicated to training our nurses and physicians on how to screen and refer their patients who may be in a domestic violence situation," says Katula.
More research is needed to determine if this will be an effective way for primary care physicians to detect abuse, but it is a start in the right direction to begin the conversation.
Related Posts
Comments
About the Author
Sarah Scroggins, health enews contributor, is the director of social media at Advocate Health Care and Aurora Health Care. She has a BA and MA in Communications. When not on social media, she loves reading a good book (or audiobook), watching the latest Netflix series and teaching a college night class.