Baby cure puts spotlight on importance of HIV testing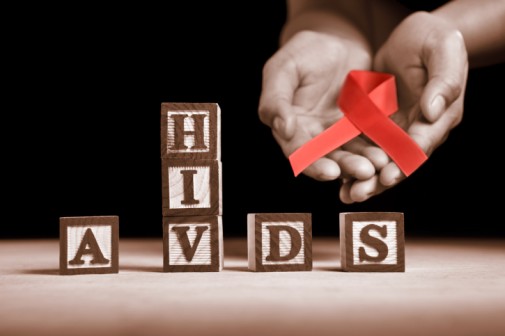 As the country pauses today to recognize National HIV Testing Day, it's hard to believe it's been three decades since we first heard about the human immunodeficiency virus (HIV) on a national scale. Since then, the search for a cure has been long, tireless and relentless. But in the past few months there has been news of potential game changers in the fight against HIV. And physicians say one incident in particular happened almost by accident.
A baby girl who was born HIV positive two and a half years ago is apparently cured of the virus. The Mississippi toddler was given high doses of three antiretroviral drugs within 30 hours of her birth and doctors say there is now no evidence of HIV.
They believe the aggressive form of treatment is the reason for the outcome, they describe as a "functional cure," which means the presence of the virus is so small, that standard clinical tests can't detect it in the blood.
One of the physicians who led the investigation into the child's case says researchers and physicians will have to look further into the benefits and risks of performing this type of aggressive treatment for other infants.
Dr. Catherine Creticos, infectious disease specialist at Advocate Illinois Masonic Medical Center agrees. "I think this will cause us to be more aggressive in giving more medication early, with the hope of achieving a cure in more children," she says. "I also think this will push us to have better diagnostic tools for newborns."
News of the baby HIV cure is the second reported case of a patient being cured of the virus. The first was a 46-year-old man who was diagnosed with HIV and leukemia before he was cured as the result of a 2007 stem cell transplant.
What makes the infant case so unique is actually how she ended up receiving the unconventional treatment. Normally, babies born with HIV are given low-dose HIV medication in the hopes of preventing the disease from taking root, but in this case, the hospital where the baby was born did not have any of the low-dose meds available. As a result, a specialist treated the baby with higher-than-normal levels of the medication.
Doctors say even after the mom temporarily stopped treatment for five months, and despite the fact that the infant received no other anti-AIDS medications during this time, the toddler still shows no signs of HIV.
Researchers continue to dig deeper to determine if this is just a rare case or if this is truly a scientific breakthrough that will help other infants born infected with HIV.
Health experts say that's why the public cannot underscore the importance of getting tested and knowing their HIV status. One South Side Chicago hospital takes this message to heart and to help make sure the patients and communities it serves get tested, they offer HIV and Hepatitis C testing and counseling at no charge.
"The rapid HIV testing program has been huge for our community here on the South Side of Chicago," said Patricia Parks, manager of clinical operations at Advocate Trinity Hospital's emergency department. "Not only is the program free, but anyone can walk in off the street, get their finger pricked and receive their test results in a matter of seconds."
The free service is provided for anyone ages 13 to 63 who visit the hospital's emergency department.   

Parks said they recently had a gentleman who tested positive for HIV and after learning his status he brought in his wife and three-year-old child for testing.
"They all tested positive," said Parks. "Since then we have been helping the family take the best steps forward to ensure they receive the assistance and care they need."
Click here to find a local screening center near you.
Related Posts
Comments
About the Author
health enews staff is a group of experienced writers from our Advocate Aurora Health sites, which also includes freelance or intern writers.