Can smoking cigarettes cost you a job?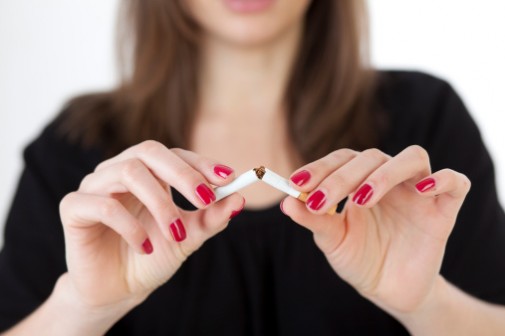 A surprising announcement in Florida this week puts smokers on notice—If you plan to work in Flagler county, you'll soon have to pass a nicotine test before you can start.
Last month, County Commissioner Board members in Flagler, voted to require all future county employees to undergo nicotine testing. And it doesn't stop there. Additionally, they want all future employees to sign an affidavit pledging that they will remain tobacco-free for the duration of their employment.
Even though the vote has raised flags for civil liberties groups who call the new requirement unconstitutional, county leaders say they simply don't agree.
In a statement to ABC News, the board chair called the measure similar to other initiatives that promote healthier lifestyles amongst employees like its weight-loss program.
Recent research, from an Ohio State Univerisity study released in June, shows employers in the private sector shell out on average more than $5,800 more each year for employees who smoke tobacco compared to those who don't.
"At the end of the day, for the taxpayers, it's a smart business decision," McLaughlin told ABC News.
Even with the negative publicity, Flagler leaders say other public employers in the county have already adopted similar policies, including the sheriff's department. And if all goes according to plan, testing would begin for county applicants in October as part of the drug screening that the county already conducts.
The new policy makes it clear, if you test positive for nicotine use, you will not be considered for employment and will not be eligible to reapply for another year. If you are a new employee and pass the initial screening, you are still not in the clear. Thanks to the pledge you must sign— committing to stay tobacco-free, your job could be on the line if you violate the policy.
It's still not clear whether opponents of the new policy will push to have it struck down because of the Fourth Amendment, which protects against unreasonable searches and seizures.
In the past, on a number of occasions, the U.S. Supreme Court has struck down similar cases that proposed blanket testing of public employees—citing the Fourth Amendment.
For now, Flagler County leaders are standing firmly by their new policy.
"You have a responsibility to the public," County Administrator Craig Coffey told ABC News. "It'd be no different than doing a credit check on people handling money. In this case, it's a tobacco check."
Related Posts
Comments
About the Author
health enews staff is a group of experienced writers from our Advocate Health Care and Aurora Health Care sites, which also includes freelance or intern writers.