What Robin Williams' death can teach us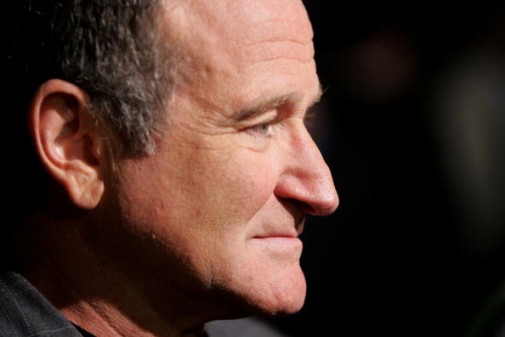 Many were saddened by the sudden announcement Monday of the death of Robin Williams, 63, star of a seemingly endless string of hits, starting with "Mork & Mindy," reaching through to "Dead Poets Society," "Aladdin," "Mrs. Doubtfire" and his Oscar-winning role in "Good Will Hunting."
The now-confirmed speculation that Williams' death was the result of suicide brought added shock and sadness to the news—seemingly incomprehensible given the merry act and joyous face he put forward in so many of his roles.
"Many people may be thinking, 'If it can happen to him—if he can be that deeply depressed—how can it not happen to me?'" says Dr. Shastri Swaminathan, psychiatrist at Advocate Illinois Masonic Medical Center in Chicago. "Depression—even so deep it can cause suicidal thoughts—can happen to anyone."
Depression can come from many sources, he says, including relationship troubles, major life changes and financial difficulties.
Dr. Swaminathan says it's important for everyone to know the signs and symptoms of depression, encouraging friends and loved ones to consider seeking help, if needed.
Changes in sleep, including insomnia and oversleeping
Changes in appetite, unexpected weight loss
Lack of concentration, focus
Irritability, severe changes in mood
Frequent absence from work or social activities
Change in job performance
"These are the classic symptoms that may be noticed by a friend, family member or co-worker," he says. "Clinically, in speaking with a patient, we also look for talk of crying spells and thoughts of hopelessness or helplessness."
Depression is especially dangerous when it gets bad enough to cause suicidal thoughts, Dr. Swaminathan says.
"Anytime someone is expressing their feelings of sadness or depression in written form—notes, posts on Facebook or through text messages—intervention is critical," he says. "They are announcing to the world that they're going to hurt themselves. That's when intervention is necessary."
Dr. Swaminathan says other, serious signs to watch for that signal possible suicidal thoughts include:
Continued withdrawal from social activities, non-communication, cutting off from even close family members and friends
Resumption of heavy drinking
Accumulation of unused pills that might suggest a loved one is contemplating suicide
"It's important, if you think someone is depressed enough to be considering suicide, to have a conversation with them, to let them know they're not alone and they can get the help they need," he says. "Be supportive, but not intrusive."
"Depression and other mental illnesses are still stigmatized, so many people don't get the help they need in time," Dr. Swaminathan says. "It's important to let your loved ones who may be wrestling with depression know that treatments are often very successful and there is hope."
Related Posts
Comments
About the Author
health enews staff is a group of experienced writers from our Advocate Aurora Health sites, which also includes freelance or intern writers.