New weapon in battle to keep leg arteries open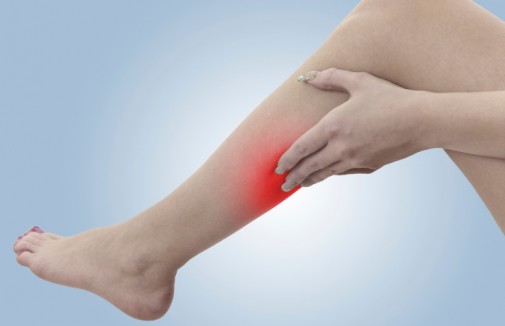 A new weapon – a drug-coated balloon delivered by catheter inside a patient's artery – to treat peripheral arterial disease (PAD), which can cause leg pain or more serious complications like skin ulcers, gangrene – even amputation, is now being used by physicians at Advocate Christ Medical Center in Oak Lawn, Ill.
The American Heart Association reports that about eight million Americans are affected by PAD.
The U.S. Food and Drug Administration has just approved a "drug-coated balloon percutaneous transluminal angioplasty catheter" for use in re-opening thigh and knee arteries that have become narrowed or blocked as a result of PAD. Much like what happens when heart arteries become plugged, fatty material – plaque – can build up in the arteries that carry oxygen-rich blood to the stomach, head, arms and legs, particularly the legs, and interfere with the flow of this blood.
Until now, options for treating PAD have ranged from exercise and drug therapy to surgical bypass or minimally invasive techniques like angioplasty and atherectomy to clear the plaque from the diseased artery. Angioplasty and atherectomy are often followed by the physician's placement of stents, including drug-eluding stents, inside the treated arteries to keep them propped open.
The latest technology in the battle against PAD may help minimize or prevent the treated artery from narrowing again in a process called restenosis. A balloon, which is delivered by a catheter inserted through a patient's femoral artery, is coated on its outer surface with the drug, paclitaxel. After the physician uses traditional angioplasty to open the blocked artery partially, the drug-coated balloon is then pushed through the artery to open its narrowed portion fully and apply the drug to the arterial wall.
"Drug-eluting balloon technology offers an exciting new treatment option for patients with peripheral arterial disease. It allows physicians to deliver a drug to the artery to help prevent recurrence of the blockage in the treated area and does not require the implantation of a stent, thereby leaving open future treatment options for both patients and physicians," says Dr. Jaafer Golzar, a Christ Medical Center cardiovascular specialist.
The FDA's Center for Devices and Radiological Health confirms that studies conducted in both the United States and Europe demonstrated that a majority of patients treated with the drug-coated balloon – as many as 70 percent or more – experienced no re-narrowing of the treated arteries from six months to a year after therapy. This number compares to an estimated 50 percent of those in study control groups who reported restenosis after undergoing conventional treatments for PAD.
Related Posts
Comments
About the Author
health enews staff is a group of experienced writers from our Advocate Health Care and Aurora Health Care sites, which also includes freelance or intern writers.