Get the facts on measles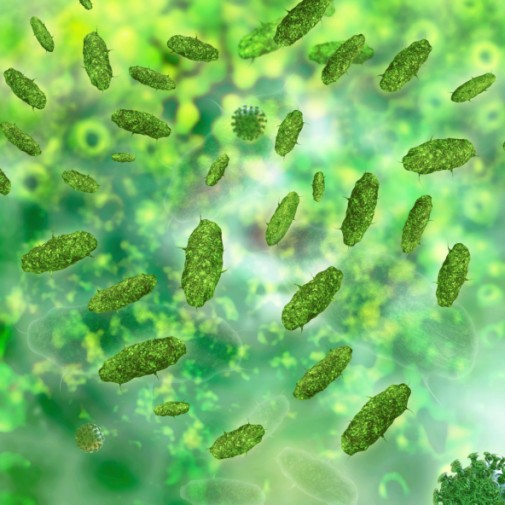 You probably haven't thought much about measles — after all, it was eliminated in the United States 15 years ago. Yet all of a sudden, it's back in the headlines with the first case being reported in the Chicago suburbs this week.
But as the current outbreak continues to slowly spread beyond its origin in California, it's important to familiarize yourself with the symptoms and effects of the disease. Here are a few important facts:
Measles is a serious disease. It's much more than just a rash, according to Dr. Jennifer DeBruler, an Advocate Medical Group physician practicing internal medicine at Advocate Condell Medical Center in Libertyville, Ill. It's a very serious disease, and there is no cure. Initial symptoms are similar to a cold or the flu: fever, cough, runny nose and watery eyes. After that infected individuals a rash, which usually starts on the face and spreads down the body.
Common complications include diarrhea and ear infections, which could lead to hearing loss. Severe complications include pneumonia, affecting as many as 1 in 20 children with measles, and encephalitis- swelling of the brain, which can result in brain damage. According to the Centers for Disease Control and Prevention one or two people in every 1,000 infected with the disease will die from complications.
Measles is incredibly contagious. It can be spread before a person knows he or she is sick. It normally takes about a week after exposure to see symptoms. People are contagious four days before the telltale rash appears, according to the CDC. The virus is spread through coughing and sneezing, and can live in the air or on surfaces for up to two hours. The odds of contracting measles if you are exposed and not vaccinated are 9 in 10.
During the current outbreak, many of the confirmed 68 cases can be traced to the Disneyland theme park in Anaheim, CA, and the disease has spread to Arizona, Utah, Nebraska, Colorado, Washington, Oregon, and, this week, Illinois. No deaths have been reported.
The vaccine against measles is safe and effective. Measles is still common in some countries in Europe, Asia and Africa and travelers continue to bring the disease to the United States.
Measles is not common in the United States because most people receive the vaccine, which is about 97 percent effective for those who have had the standard two doses, and 93 percent effective in those who have had just one, according to the CDC. The vaccine is safe, with very few side effects.
The CDC recommends vaccination for everyone born in 1957 or later. Those born before are likely immune because they were exposed to the disease. For most children, the first dose should take place between 12 and 15 months, and the second between 4 and 6 years old. Older children and adults should also be vaccinated twice, with doses at least 28 days apart.
"If your child hasn't been vaccinated, or if an adult is unsure of his or her status, talk to your physician," Dr. DeBruler says. "This disease is very dangerous and very contagious, but it's also very preventable."
Related Posts
Comments
About the Author
health enews staff is a group of experienced writers from our Advocate Aurora Health sites, which also includes freelance or intern writers.