Parents: Know the signs of teen dating violence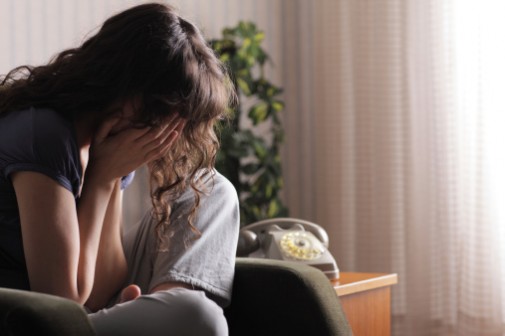 February is Teen Dating Violence Awareness Month. And it may come as a surprise to some parents when they learn that one in three adolescent girls in the U.S. is a victim of physical, emotional or verbal abuse from her dating partner.
Even more alarming, one study shows that teen dating violence victims are more likely to engage in unhealthy behaviors, such as smoking, drug and alcohol use, risky sexual conduct and poor diet habits.
So as a parent, what can you do to help your teen if you suspect dating violence?
Know the signs
Judy Petrushka, a domestic violence specialist at Advocate Good Samaritan Hospital in Downers Grove, Ill., says parents should educate themselves on the signs of an abusive relationship.
Research from a 2009 Family Violence Prevention Fund report shows that although more than four in five parents feel assured that they could identify if their child is in an abusive relationship, more than 58 percent of parents could not correctly recognize the warning signs.
LoveisRespect.org provides the following clues that your child may be in a violent relationship, either verbally or physically:
Your child's partner is extremely jealous or possessive.
You notice unexplained marks or bruises.
Your child's partner emails or texts excessively.
You notice that your son or daughter is depressed or anxious.
Your son or daughter stops participating in extracurricular activities or other interests.
Your child stops spending time with other friends and family.
Your child's partner abuses other people or animals.
Your child begins to dress differently.
"Dating violence affects not only the teen, but parents, family and friends," Petrushka says. "Take the time to become aware of what dating violence and unhealthy relationships are and find ways to openly communicate them with both your daughters and sons."
Communication is key
Petrushka says it's so important for parents to keep the lines of communication open.
"Parents should voice their concerns and assure their children that they deserve a safe and healthy relationship and do not deserve abusive treatment," she says.
Parents may also need support on how to effectively intervene once an unhealthy relationship has been identified, she says. Petrushka recommends parents do their own research and find support in their local community.
Good Samaritan Hospital, among other Advocate hospitals and community groups, offers support groups, resources and information for families/parents who are struggling with teens experiencing abusive or unhealthy relationships.
Related Posts
Comments
About the Author
Sarah Scroggins, health enews contributor, is the director of social media at Advocate Aurora Health. She has a BA and MA in Communications. When not on social media, she loves reading a good book (or audiobook), watching the latest Netflix series and teaching a college night class.