Smokers not the only ones at risk for COPD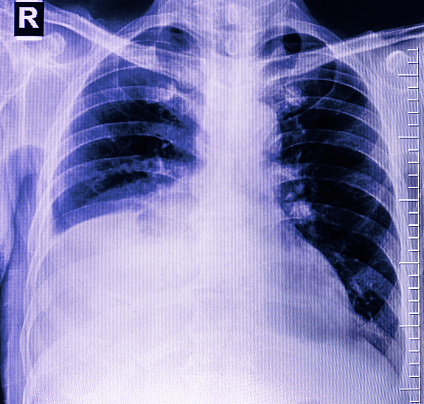 Smoking causes about 80 percent of the cases of chronic obstructive pulmonary disease (COPD), which is the third leading cause of death in the United States, according to the American Lung Association. COPD, a group of lung diseases that block airflow and make breathing difficult, has been thought to be caused by accelerated decline of lung function.
However, a new study from the University of Copenhagen shows that accelerated decline is not necessary for COPD to develop.
In fact, just half of patients with COPD had accelerated decline of lung function, according to the research. The rest of the patients developed the disease even though they had close-to-normal lung function decline. These findings indicate COPD could happen one of two ways: lung function declining rapidly from a normal level or as a result of lungs not developing fully by adolescence, causing COPD later in life.
Study leaders hope the findings will alert physicians to potential problems early.
As the study shows that not developing ideal lung function in childhood and early adulthood can affect future COPD risk, "every effort should be undertaken to achieve normal growth of lung function, including nonsmoking during teenage years, treatment of asthma in childhood and reducing exposure to agents such as passive smoking," said researcher Peter Lang, in a statement.
Some physicians see value in the research and as a reminder to parents about the dangers of secondhand smoke.
"At 37 weeks of life, an infant's lungs are mature but not done growing. As children grow, their lungs also continue to grow and develop until adolescence," says Dr. Tabassum M. Hanif, a pulmonologist with Advocate Christ Medical Center in Oak Lawn, Ill. "Anything a child is exposed to that interferes with this growth, such as Respiratory Syncytial Virus (RSV) – which leads to asthma, exposure to secondhand smoke or smoking, will stunt lung growth."
Dr. Hanif says doctors should be keenly aware of potential risks.
"If as a child your lungs were not able to fully develop due to illness or environmental factors, it will put you at an increased risk for COPD later in life," she says. "As doctors, we can be more vigilant with our patients whose lung growth may have been compromised early in life, even if they don't have current risk factors. We can be on the lookout for issues with lung function to catch developments earlier, slowing the rate of decline."
Related Posts
Comments
About the Author
Kate Eller was a regional director of public affairs and marketing operations for Advocate Health Care. She enjoys road trips, dogs, minimalism, yoga, hiking, and "urban hiking."