Diet options: Low-fat, low-carb or neither?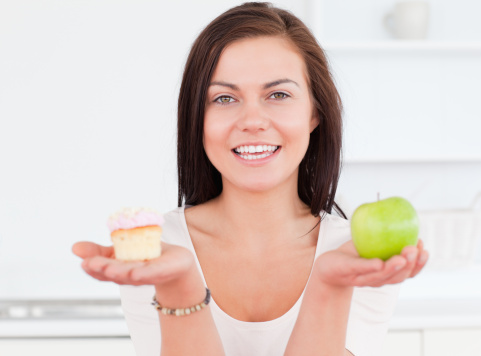 A new study suggests low-fat diets were no more successful than low-carb diets in achieving and maintaining weight loss success.
Researchers from Brigham and Women's Hospital (BWH) and Harvard's School of Public Health explored the success rate of a low-fat diet. They analyzed data from 53 studies with 68,000 participants that were designed to measure the weight change between a low-fat diet and a higher-fat or low-carb diet.
The results showed that, on average, study participants who ate a low-fat diet lost and kept off 6 pounds after a year, while those who followed the low-carb diet lost 8.5 pounds.
"Despite the pervasive dogma that one needs to cut fat from their diet in order to lose weight, the existing scientific evidence does not support low-fat diets over other dietary interventions for long-term weight loss," said Deirdre Tobia, a researcher in the Division of Preventive Medicine at BWH, in a news release.
Elizabeth Zawila, a registered dietitian at Advocate Good Samaritan Hospital's Health and Wellness Center in Downers Grove, Ill., reinforces the fact that there is more than one way to lose weight.
"Some people may adapt well to a low-fat diet because they focus on their overall fat intake and the caloric deficit necessary to lose weight," says Zawila. "Others might find success by focusing on portions, better meal planning or higher protein consumption."
Zawila recommends that instead of always preaching the benefits of "low fat," people instead focus on foods that are nutritionally dense, meaning it provide a lot of nutrition relative to its caloric content.
While fad diets come and go, it's important to incorporate healthy eating habits into daily routines.
"The one thing that the weight loss study participants have in common, regardless of prescribed diet, is that they are more focused on what and how they eat," says Zawila. "This increased mindfulness and awareness to eating habits should not be overshadowed by the type of diet you follow. Often it is this intentional increased awareness to nutrition habits that has the greatest impact."
Follow these recommendations from the Dietary Guidelines for Americans to incorporate a healthy eating plan into daily routines:
Focus on fruit, vegetables, whole grains and low-fat or fat-free dairy products
Include lean meats, poultry, fish, beans, eggs and nuts
Limit saturated fats, trans fats, cholesterol, salt and added sugars
Related Posts
Comments
About the Author
Johnna Kelly, healthe news contributor, is a manager of public affairs and marketing at Advocate Christ Medical Center in Oak Lawn. She is a former newspaper reporter and spent nearly 10 years as a public relations professional working for state and county government. During her time as a communications staffer for the Illinois General Assembly, she was integral in drafting and passing legislation creating Andrea's Law, the nation's first murderer registry. In her spare time, she volunteers at a local homeless shelter, enjoys traveling, photography and watching the Chicago Bulls.