A slow heartbeat isn't necessarily a bad thing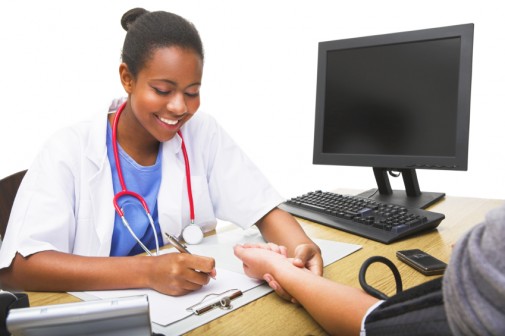 A new study found that a lower heart rate doesn't necessarily increase the chances of developing cardiovascular issues.
Researchers at the Wake Forest Baptist Medical Center analyzed 6,733 patients with a heartbeat less than 50 times a minute and followed them for more than a decade. A normal adult heart typically beats between 60 to 100 times a minute.
"For a majority of people with a heart rate in the 40s or 50s who have no symptoms, the prognosis is very good," said Dr. Ajay Dharod, who was part of the study, in a news release. "Our results should be reassuring for those diagnosed with slower than normal heart beats."
The condition of a slower heartbeat is caused by something that disrupts the normal electrical impulses controlling the rate of a heart's pumping action. A heart rhythm that's too slow can cause insufficient blood flow to the brain with symptoms such as fatigue, dizziness, lightheadedness, fainting or near-fainting spells, according to the American Heart Association. In extreme cases, cardiac arrest may occur along with heart failure, chest pain or fainting.
"When it comes to slower heart rates, it depends on who you are," says Dr. Amit Vyas, cardiologist at Advocate Heart Institute at Trinity Hospital in Chicago. "Athletes tend to have lower than 50 beats a minute. Professional tennis player John McEnroe famously had a heart rate of 27 beats per minute. It all depends on how your health is."
The study, which was sponsored by the National Heart Lung and Blood Institute, included men and women ages 45 to 84 who did not have cardiovascular disease when first recruited into the study, but who may have been on heart rate-modifying medications because of hypertension. The study was published online in the Journal of American Medical Association Internal Medicine.
"People who are older should monitor their heart rate," says Dr. Vyas. "If you start feeling faintness, dizziness or even some pain in your chest, you should see a doctor. You could have nerve disconnection or plenty of other heart failure issues that could turn to other health issues without being monitored."
To learn more, check out this infographic for 6 tips for a better heartbeat.
Do you know your risk for heart disease? Take Advocate Heart Institute's heart risk assessment here. If you are at high risk, see an Advocate cardiologist within 24 hours.
Related Posts
Comments
About the Author
health enews staff is a group of experienced writers from our Advocate Aurora Health sites, which also includes freelance or intern writers.