Is the phrase 'once a cheater, always a cheater' supported by research?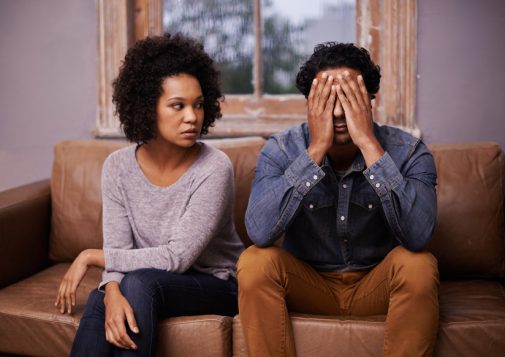 It's likely you've heard the saying 'once a cheater, always a cheater.' But does research support the common phrase, or is it just something people say?
A recent study sought to answer the question by surveying men and women in committed dating relationships. They found that those who had cheated on their partner in a prior relationship were more likely to cheat again on their current partner.
In fact, 30 percent of people who had cheated before had also cheated in their current relationship, while only 13 percent of people who had never cheated before had been unfaithful to their current partner.
But that doesn't mean all cheaters are bound to cheat again.
"The research found that among people who had been unfaithful in previous relationships, 30 percent cheated on their current partners. But that means 70 percent of those who were previously unfaithful had not cheated again. People can change," says Dr. Brittany Lakin-Starr, a psychologist at Advocate Illinois Masonic Medical Center in Chicago.
The study also found that men were more likely than women to report physical or emotional intimacy with someone other than their partner face-to-face or online. Women with higher education were also more likely to report attraction to others online, and women whose previous partners had cheated were more likely to cheat themselves.
"There are several reasons people may cheat," says Dr. Lakin-Starr. "First, according to evolutionary biology, humans are not hardwired to be monogamous. Second, relationships are like gardens and must be tended to, as they require time and attention to flourish. Unfortunately, with multiple demands competing for people's attention, a partner's needs can slowly get overlooked. For example, partners may stop complementing each other, going on dates and showing admiration. Infidelity is a symptom that these emotional needs are not being met in the relationship.  Additionally, people do not usually 'go looking' for an affair. On the contrary, affairs often begin as innocent friendships where the emotional attachment unexpectedly grows into something more."
Dr. Lakin-Starr adds that people feel betrayed following infidelity because the person who was supposed to love and cherish them the most just hurt them the most.
"After someone cheats, trust is broken, and the partner who was hurt will need time and space to sort through their feelings," says Dr. Lakin-Starr. "Research shows that partners who were cheated on often display symptoms of PTSD."
For couples hoping to move forward and rebuild their relationship following infidelity, Dr. Lakin-Starr recommends couples therapy.
"Couples therapy, especially Gottman Couples therapy, a scientifically based approach, can help couples repair and strengthen their relationships," says Dr. Lakin-Starr. "This particular therapy focuses on atonement, attunement (reconnecting and communicating) and attachment (redefining relationship goals, rituals and dreams) following infidelity. Therapy can help couples regain trust, look at the relationship difficulties that led up to the affair, learn how to reconnect with each other, communicate more effectively and mend their relationship."
Related Posts
Comments
About the Author
health enews staff is a group of experienced writers from our Advocate Aurora Health sites, which also includes freelance or intern writers.