What is intermittent fasting and does it work?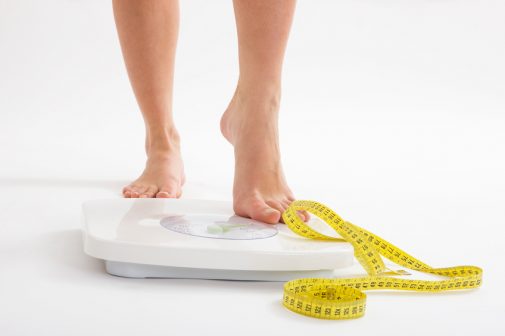 When you think of fasting, some people think of religious rituals, while others imagine not eating for periods of time as part of a trendy new diet in order to "lose weight fast." But while many think of these "hot right now" diet trends, new research suggests an eating plan that includes fasting could potentially be beneficial for your health.
It's called intermittent fasting (IF), and it refers to an eating plan that includes occasional starvation with a systematic approach. There are various forms of IF which range from periodic multiday fasts to skipping a meal or meals on a certain day of the week. The general idea for all of them is that you eat normally some days of the week and drastically reduce calories on the other days. Some plans encourage skipping food entirely for 24-36 hours at a time.
So does it work?
The short answer: the verdict is still out. "Although animal research has shown that periodic fasting may improve some indicators of health – blood pressure, insulin sensitivity and inflammation, this has not been reproduced in long-term human studies," says Rosemary Mueller, a registered dietitian at Advocate Medical Group's Weight Management Program in Park Ridge, Ill.
Periodic fasting has been a part of many individuals' religious observances and was most likely a reality for early man, as food was not always available, says Mueller. But although occasional (short-duration) fasting may not be inherently harmful, it is inadvisable for particular groups like children, the elderly, underweight individuals and those with certain endocrine or chronic diseases. Mueller also cautions that no one should undertake intermittent fasting without talking to their physician first.
In addition to the health risks, intermittent fasting can backfire for those trying to drop pounds. "For those struggling with weight issues, deprivation dieting can lead to subsequent binging for some, and although calories do count – in the end, the composition of those calories is what greatly affects health," she says. "Popular diet trends, such as the current intermittent fasting come and go, because they are just that – trends that are not sustainable nor healthy for some groups of people."
Mueller advises patients looking to lose weight eat a balanced diet rich in lean protein – from animal or plant sources, along with plenty of vegetables, fresh fruit, healthy fats, sources of calcium from dairy or non-dairy (such as fortified soy or almond milk), healthy whole grains in moderation and drink plenty of water.
Related Posts
Comments
About the Author
Jacqueline Hughes is a former manager, media relations at Advocate Health Care and Aurora Health Care. Previously, she was the public affairs and marketing manager at Advocate Lutheran General Hospital in Park Ridge, IL. She earned her BA in psychology at Stanford University in Palo Alto, California. Jackie has 10 plus years experience working in television and media and most recently worked at NBC 5 in Chicago. In her free time, she enjoys swimming, going to the movies and spending time with her family.