Report shows 'silent killer' putting millions at risk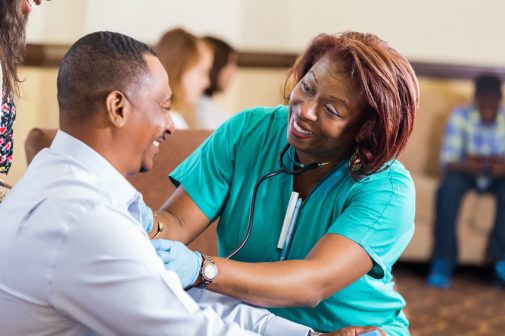 Almost 5 million Americans over the age of 65 aren't taking their blood pressure medication correctly, according to a report from the Centers for Disease Control and Prevention (CDC).
Given that more than 70 percent of adults in this age group have hypertension and only half of people with this condition have it under control, the findings are understandably concerning.
"I am disappointed but not surprised by the findings," says Dr. Marc Silver, a cardiologist with Advocate Heart Institute at Christ Medical Center in Oak Lawn, Ill. "Despite years of education and public education campaigns, including the current Million Heart Campaign, the message about the critical importance of blood pressure as a measure of health and the risk of an associated cardiovascular event continues to get diluted."
For the report, which was published in the CDC's monthly Vital Signs, government researchers examined data of over 18.5 million people who were enrolled in Medicare Advantage or Original Medicare with Medicare Part D prescription drug coverage over the course of 2014. They looked at how adherence rates varied across several groups, including racial and ethnic groups, those of different income status and geographical regions, among others.
The most notable findings include:
5 million enrollees over the age of 65 were not taking their medication as directed, meaning they either skipped doses, didn't take it at all or stopped taking it over the course of the year.
Minorities were more likely to improperly use their medication, which contributes to these groups having a higher likelihood for heart attack, stroke, kidney disease and death.
In terms of geography, southern states, Puerto Rico and the U.S. Virgin Islands had the highest rates of people not taking their medication correctly.
While the report did not look at reasons why so many people were not adhering to instructions for taking their medication, the researchers say a number of factors likely play a role, including the need for better education and awareness and fear of unwanted side effects. Many people also have a misconception that if they don't have any symptoms, their health is OK, which is not the case.
"Physicians and nurses all realize how complex medical care is, and often, our messages are equally complex," says Dr. Silver. "We need to identify patients' true priorities, and at the very top of my list is blood pressure control. We can send these signals in several ways, including taking the blood pressure measurements ourselves, making it a standing discussion point for every visit and not 'dismissing' an elevated blood pressure reading as being due to traffic, rushing or stress. A normal blood pressure is normal all the time, not just some of the time."
People who take their medication properly are 45 percent more likely to control their blood pressure and have a 38 percent lowered risk for having a cardiovascular event than those who don't follow their medical regimen.
"A simple action can avoid potentially deadly consequences," CDC director Dr. Tom Frieden said in a statement. "Take your blood pressure medicine as prescribed."
Related Posts
Comments
About the Author
Jacqueline Hughes is a former manager, media relations at Advocate Aurora Health. Previously, she was the public affairs and marketing manager at Advocate Lutheran General Hospital in Park Ridge, IL. She earned her BA in psychology at Stanford University in Palo Alto, California. Jackie has 10 plus years experience working in television and media and most recently worked at NBC 5 in Chicago. In her free time, she enjoys swimming, going to the movies and spending time with her family.