Does your marriage need an annual performance review?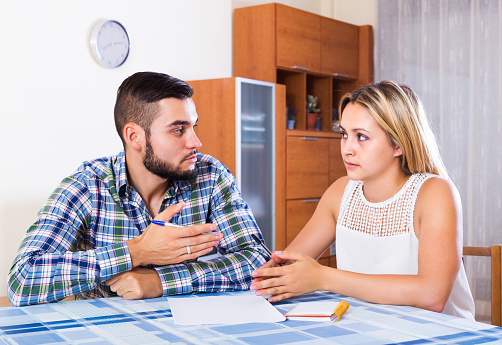 How would you feel if you were told your spouse would be conducting a marriage performance review?
A study published in the Journal of Consulting and Clinical Psychology found that participants who took part in a marriage performance review, or checkup, saw significant improvements in their relationship satisfaction, intimacy and feelings of acceptance by their partner. They also had a decrease in depressive symptoms compared to couples in the study who did not perform a checkup.
"Taking time to review your relationship with your significant other is important," says Dr. David Kemp, psychiatrist at Advocate Christ Medical Center in Oak Lawn, Ill., and co-medical director of the behavioral health service line for Advocate Health Care. "One of the powerful aspects of performance reviews is that it brings awareness to serious troubles in relationships that may otherwise be overlooked. While the review may not prevent the need for therapy, it can help avoid divorce and lead to an improved and lasting marriage."
Dr. Kemp says that an impasse in communication often appears when couples find themselves arguing repeatedly over the same issue without resolution. Poor communication is one of the top reasons couples seek professional counseling, but it can help any time a couple wants to strengthen their relationship.
"If you notice your marriage is struggling, seek out counseling before the foundation of trust and intimacy becomes too far eroded," he says.
It is natural to feel embarrassed, ashamed or even angry when hearing that your spouse is unhappy with aspects of your relationship, but Dr. Kemp insists that a marriage takes work, and being open to feedback shows that you and your partner care enough to deal with discussing parts of the relationship that are not perfect.
"Don't solely look for ways to fix your partner. You also need to find things you can control and improve to foster a happy marriage," says Dr. Kemp. "One thing you can do to keep a pulse on the relationship is to evaluate your role as a partner."
When considering a time and location for a performance review, make sure that it is convenient, private and that neither party is angry. However, Dr. Kemp warns that a marriage needs more than just an annual performance review.
"Maintaining a successful relationship is a constant process," he says. "It doesn't just occur once or twice a year."
Dr. Kemp offers the following tips for conducting a marriage performance review:
Remember that you are sharing assessments because you care about each other.
Don't attack or argue, but instead listen and be willing to hear feedback without becoming defensive.
Remember to balance dissatisfaction with positive statements. Your partner needs to know just how much you appreciate him or her.
Related Posts
Comments
About the Author
Holly Brenza, health enews contributor, is the public affairs coordinator at Advocate Children's Hospital. She is a graduate of the University of Illinois at Chicago. In her free time, Holly enjoys reading, watching the White Sox and Blackhawks, playing with her dog, Bear and running her cats' Instagram account, @strangefurthings.