Want to avoid heart disease? This food may be the answer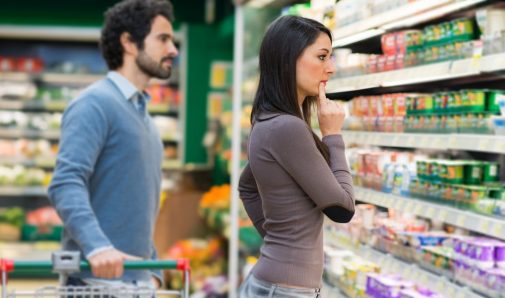 Heart disease is the leading cause of death for both men and women, with about every one in four deaths a result of the condition.
That's according to the CDC, who found that approximately 610,000 people die of heart disease each year in the U.S.
Given the alarming statistic, prevention of this deadly disease is a priority. And a new study offers promise in the fight to lower your risk.
The research, which was published in the Journal of the American College of Cardiology, examined data from more than 210,000 participants who had been tracked over the course of 32 years.  Researchers analyzed participants' eating habits.
They found that adults who ate nuts, including peanuts, cashews, walnuts and other varieties, had a lower risk of heart disease.
The research, which was funded by the U.S. National Institutes of Health, found a substantial reduction. For example, the risk for people who ate tree nuts like almonds and pistachios was 15-23 percent lower than those who didn't eat them. Similarly, participants who ate walnuts one or more times a week had a 20 percent lower risk.
Experts are not surprised by the findings.
"This study is in line with much research that has shown plant-based fats are heart healthy and can help lower one's risk of heart disease," says Dr. Raymond Kawasaki, a cardiac electrophysiologist at the Advocate Heart Institute at Lutheran General Hospital in Park Ridge, Ill. "The findings also support recommendations that increasing consumption of nuts, in addition to other healthy dietary behaviors, can reduce the risk of cardiac conditions."
Still, it's important to note the limitations of the study.
"While this study is in line with previous research, it's still important to highlight some limitations," says Dr. Kawasaki. "Primarily, it doesn't prove cause and effect; it shows an association between people who eat nuts and a lower risk of heart disease. In addition, the researchers didn't look at how the nuts were prepared. Were they roasted, salted, honey roasted? All these factors could affect the impact on one's risk for heart disease. Finally, the population studied was skewed. While it was a large sample, the population studied did not include multiple ethnicities, therefore potentially influencing a broad applicability of results."
Despite the limitations, Dr. Kawasaki still recommends his patients eat nuts.
"Given my field and patient population, I often see people with syncope, or passing out, that may be influenced by nutritional issues" he explains.
"Many of my patients have AFib, and obesity is correlated with that condition. I am a staunch supporter of a diet which includes nuts because they are healthy, keep you satiated and are part of a well-balanced diet, most of which is plant-based and heart healthy."
Looking to lower your risk? Dr. Kawasaki offers these tips:
Eat a well-balanced diet, mostly plant-based and limit salt intake
Exercise regularly to maintain a healthy weight
Quit smoking or don't smoke at all
Drink alcohol in moderation
Try to manage stress levels when possible
Concerned about your risk? Find out your risk for heart disease by taking our simple and easy Heart Risk Assessment.
Lutheran General Hospital and other Advocate hospitals also offer a heart healthy $49 CT scan, which is a safe, non-invasive, painless screening that can help determine your risk for a heart attack. Schedule yours today.
Related Posts
Comments
About the Author
Jacqueline Hughes is a former manager, media relations at Advocate Aurora Health. Previously, she was the public affairs and marketing manager at Advocate Lutheran General Hospital in Park Ridge, IL. She earned her BA in psychology at Stanford University in Palo Alto, California. Jackie has 10 plus years experience working in television and media and most recently worked at NBC 5 in Chicago. In her free time, she enjoys swimming, going to the movies and spending time with her family.