Read this before going low carb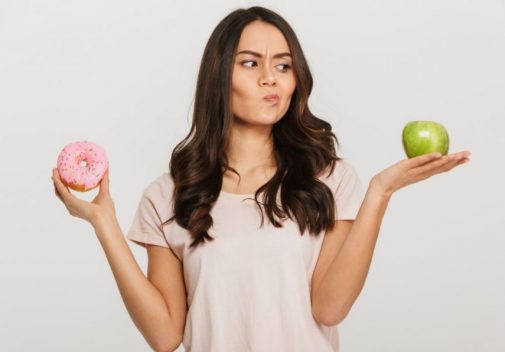 When you decide to go on a diet, what are the first food groups you think about cutting out or limiting? Fats? Dairy? Carbs?
Low-carb diets often have a bad connotation and sometimes aren't fully understood. Kelly Whirity, a dietitian with Advocate Medical Group, is here to help get the facts straight.
"According to the Academy of Nutrition and Dietetics, a low-carb diet is defined as less than 35 percent of energy coming from carbohydrates," says Whirity. "When carbs are reduced in the diet, they are replaced with protein and/or fat sources."
Whirity says low-carb diets may help to prevent or improve serious health conditions such as metabolic syndrome, diabetes and cardiovascular disease.
Here are three health benefits she says you'll gain from a low-carb diet:
Weight loss
Protein helps keep us fuller for longer periods of time, which will help us eat less. Carbs convert quickly into sugar and turn into fat. While Whirity says we will lose weight on a low-carb diet, she does note that this doesn't mean we will most likely lose more weight in comparison to other diets that are out there.
Less inflammation
Because carbs turn into sugar quickly, this sugar often causes inflammation. For people with inflammatory diseases like Crohn's disease, irritable bowel syndrome (IBD) or arthritis, this can be a great diet to explore to help regulate symptoms.
Reduced risk of diabetes
While there are medications to treat diabetes, Whirity says one proven and cost-effective way to reduce your risk is to limit sugar and starch in your diet. In other words, follow a low-carb diet. Additionally, she says low-carb diets have been proven to lower risks for obesity and heart disease.
"Being on a low-carb diet does not mean you should avoid carbs altogether. Carbs are our bodies' main source of fuel and are important for brain function, physical activity and sparing the breakdown of proteins in the body. What matters most is the type and portion size of the carbs consumed. Choose carbs from nutrient dense foods such as fruits, vegetables, whole grains, beans and dairy and pair them with lean protein and healthy fat sources," says Whirity.
Related Posts
Comments
About the Author
health enews staff is a group of experienced writers from our Advocate Health Care and Aurora Health Care sites, which also includes freelance or intern writers.