What you need to know to get the most out of your medications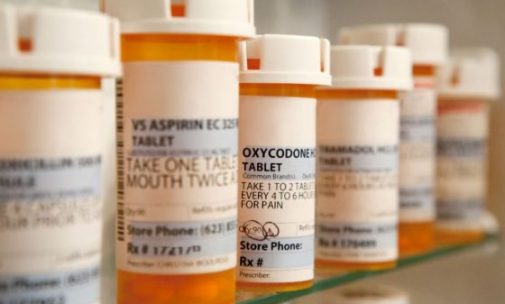 While many health experts recommend the occasional get-away from the stresses of work, few believe it's wise to take a vacation from your prescribed medicines.
Discontinuing your medications without your doctor's supervision – or taking them sporadically, or in doses higher or lower than what was prescribed – can lead to serious health complications, or worse. In fact, if not used properly, over-the-counter and prescription medications can be dangerous.
"Understanding how to take your medications and how they are expected to help you feel better can speed up your recovery, minimize adverse reactions and lessen your chances of a hospital readmission," says Roberto Garcia, PharmD, director of pharmacy services at Advocate Trinity Hospital in Chicago and Advocate South Suburban Hospital in Hazel Crest, Ill.
Garcia recommends keeping the following five facts in mind to get the most out of your medications:
Medicine prescriptions are like cake recipes – they should be followed exactly to produce expected results. Taking medications exactly as prescribed can address your health concerns and/or reduce your chances of being readmitted to the hospital. Garcia stresses that taking medications sporadically or discontinuing them without telling your doctor can cause harm.
Every medication has side effects. Many times, the unintended effects of prescribed medications are barely noticeable. In other instances, medications can make you feel lightheaded, sluggish, foggy or queasy. Garcia says even if you experience mild side effects, tell your doctor immediately. He or she may switch your medication or work with your pharmacist to change the dosage to make you feel better.
Dietary supplements can affect medications. Mixing medications with vitamins and minerals can make your medications less effective or even lead to a harmful reaction. Be sure to tell your physician if you take dietary supplements, Garcia says.
Prescription and over-the-counter medications expire. Drug companies use expiration dates to indicate when medicines begin to lose their effectiveness. Medications used before their expiration date will be more effective than those used after their shelf life ends. This means expired medications may not adequately treat conditions ranging from minor headaches and colds to more serious conditions like heart disease and diabetes.
Bathroom humidity can damage medications. Your bathroom medicine cabinet may not be the best place to store them; damp conditions can dissolve the outer coatings of some capsules. Steam from showers and baths can also cause some medications, particularly aspirin, to lose potency quickly. It's best to keep your medicines sealed in their original, airtight packaging and store them in a dry location away from sunlight and children.
Garcia says if you or a loved one experiences a serious adverse reaction to any medication – including shortness of breath, difficulty speaking and/or loss of consciousness, sight or hearing –  call 9-1-1 immediately.
Related Posts
Comments
About the Author
Cassie Richardson, health enews contributor, is regional coordinator on Advocate Aurora Health's Public Affairs team. She has more than 10 years of experience in health care communications, marketing, media and public relations. Cassie is a fan of musical theater and movies. When she's not spreading the word about health and wellness advancements, she enjoys writing fiction.