Avoid running injuries this race season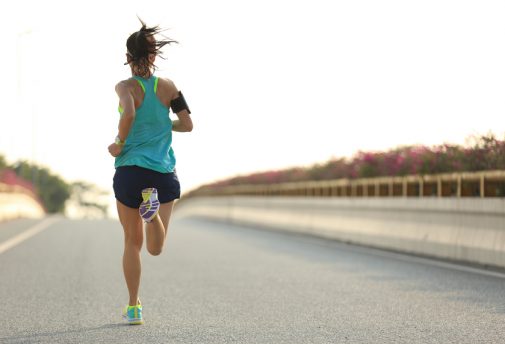 Training for the upcoming Chicago Marathon? Or maybe you just want to get outside in the nice weather to exercise this summer?
Either way, here are a few tips from Dr. Philip Skiba, medical director of sports medicine with Advocate Medical Group, that you'll want to know before you get out there.
"Most running injuries are the result of training errors," says Dr. Skiba. "After training errors are addressed, we can consider issues of running form."
Take care of your body: The muscles and heart adapt to exercise quickly – in days to weeks – but the tendons, bones and ligaments adapt more slowly – months and beyond. Increase your training load slowly, ideally by 10% per week or less, to ensure the body has time to adapt.
Ease into it: Don't jump right to a marathon. Run a few days a week for a couple of months, and then do a local fun run. By the end of your first year, build up to a 5k. The next year, 10k, and so on. If you do not have background as a runner, you need to train for a few years just to be able to train for the marathon.
Run naturally: Most runners land on the rearfoot, roll across to the ball off the foot and push off. This allows the lower limb and the arch to absorb the shock and provide it back as the "spring" in your step. You don't need to change your foot strike because of something you read on the internet.
June 5th is World Running Day. Celebrate by running with us!
Related Posts
Comments
About the Author
Kelsey Sopchyk, health enews contributor, is a media relations coordinator at Advocate Aurora Health. She earned her BA in journalism and mass communications from the University of Iowa. In her spare time, you can find Kelsey tending to her plant children, trying new sushi restaurants in Chicago and cheering on the Cubs.