An easy guide to calcium and bone health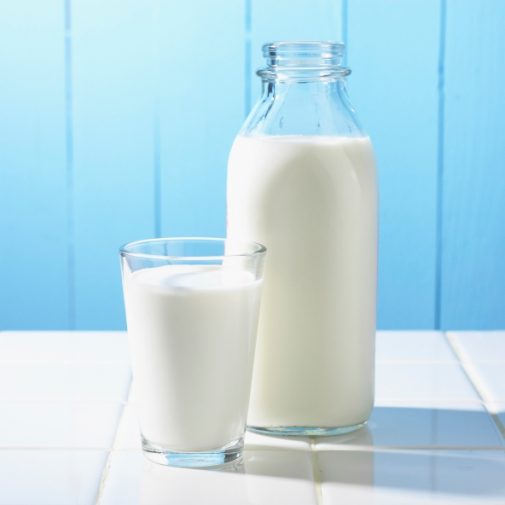 There are lots of dietary supplements on the market, but what about if you care most about your bone health?
A couple of supplements you might hear about are calcium and vitamin D. How do they fit into your nutritional needs? Here's some guidance that will help you decide how they fit for you.
You have a lot of options. Calcium carbonate contains the highest percentage of calcium, so it yields more calcium per pill.
Try calcium citrate if you have constipation or bloating from your current calcium supplement, or if you take medication for stomach acid (such as omeprazole or other proton pump inhibitors – not sure if you're taking one of these? Ask a pharmacist or your doctor.) Calcium citrate is less potent and a little more expensive, but it works better for people with reduced stomach acid.
Calcium comes in chewable, tablet, gummy and liquid-capsule.
How much calcium do I need?
The amount of calcium you need each day depends on your age. Keep in mind, dietary supplements aren't the only sources of calcium. The best source is food. However, many people don't get the recommended amounts of calcium from the foods they eat. Those at risk include:
Boys aged 9 to 13 years
Girls aged 9 to 18 years
Women older than 50 years
Men older than 70 years
Ask your health care provider or pharmacist for the recommended calcium intake for your age and gender.
It's also important not to take more than 500 mg of calcium at one time. This is the most your body can absorb. A person who takes 1,000 mg per day of calcium from supplements should split the dose rather than taking it all at once.
Regularly taking more calcium than your body needs can be associated with problems. Very high doses of calcium (over 2,500 mg per day) can be toxic.
Excess calcium can actually discourage your body from storing calcium in your bones. Some studies suggest that calcium supplements can lead to hardening of the arteries, heart attack or stroke.
Taking vitamin D with calcium
Your body needs vitamin D to absorb calcium. Vitamin D also plays a role in building bone. The recommended level of vitamin D in your diet may reduce your risk of falls. Many calcium supplements contain vitamin D. But if you're already taking at least 1,000 mg of vitamin D daily, you do not need to take additional vitamin D with your calcium doses.
Visit with your health care provider or pharmacist about what's right for you.
It is important to remember when choosing a dietary supplement to looks for the "USP Verified" seal of approval. Seeing the USP Verified Mark on a dietary supplement label indicates the product:
Contains the ingredients listed on the label, in the declared strength and amounts
Does not contain harmful levels of specified contaminants (e.g., lead and mercury or pesticides, etc.)
Has been made according to FDA current Good Manufacturing Practices using sanitary and well-controlled procedures
Related Posts
Comments
About the Author
Brittany Jensen, PharmD is a pharmacist at Aurora Cancer Care in South Eastern Wisconsin.