Nurse postpones retirement to fight pandemic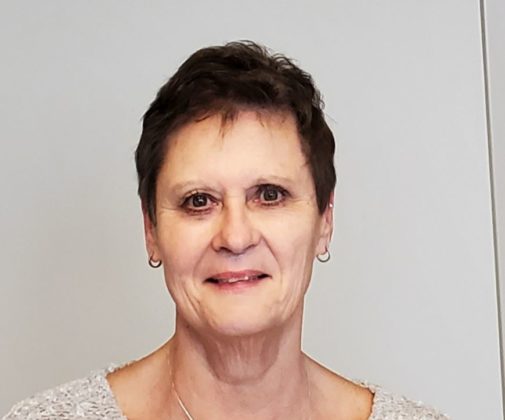 Sue Surane planned to retire early last year from Advocate Good Samaritan Hospital, capping off a more than 45-year career in nursing.
"But the world had other plans," said Surane, 68, a Clinical Nurse Specialist in Good Samaritan's emergency department.
As her retirement date approached, Surane heard about the novel coronavirus and knew COVID-19 patients would soon arrive at Good Sam. She also knew her experience and specialized training dealing with Ebola and SARS would be an asset to the team members she oversees in the ED.
Retirement was no longer an option to Surane, who is the kind of nurse who pulls over when she sees a car accident to offer help. Surane's team needed her to stay.
Illinois was experiencing a nursing shortage even before the staffing challenges brought on by COVID-19. Concerns about the availability of nurses in hospitals throughout the state prompted Gov. J.B. Pritzker to make a public plea to retired nurses and others with lapsed health care careers to return to work to fight the pandemic.
Surane said that plea only added to her conviction to postpone her retirement and stay on at Good Samaritan until the worst of the pandemic is over, she said. "I've been doing it too long to let go now."
Surane's supervisor Jan Boonstra, director of nursing for the ED, recalled talking with Surane early in 2020 about her plans.
"She had been talking about retiring for a year," Boonstra said. "I asked her, 'When do you think it will happen? I'm so excited for you but want to make sure we're covered.'
"She got really tearful and said, 'They still need me. I need to be here.'"
Boonstra said she was touched by Surane's commitment to the hospital, her colleagues and the community. She said she's also grateful to have Surane and her expertise in a time when there's much to learn – especially during the first COVID surge.
"There are so many changes of practice," Boonstra said, explaining how Surane trains nurses in the ED on the latest practices from how to do a COVID test swab to how to put on and take off PPE. Surane also set up drills ahead of the first COVID-19 patient in the ED to prepare team members.
As the months went on, that preparation and training extended into vaccination procedures and antibody infusions, Boonstra said. "She realizes she's needed."
Surane said her retirement date remains in flux as she continues to lead the nurses in the ED. Besides her clinical expertise, team members know her for her generosity: From the blankets she knits for all expecting team members in her department – about 125 in all – to the candy dish in her office, designed to draw in her colleagues for conversations about their day.
While Surane said the fight against COVID can be tiring, "everybody keeps their head up and keeps on plugging away."
"Like everything else, this will pass."
Click here for more stories about doctors, nurses and others working on the front lines.
Related Posts
Comments
About the Author
Kate Thayer, health enews contributor, is a public affairs coordinator with Advocate Health Care. She spent nearly two decades as a journalist, most recently as a reporter at the Chicago Tribune. Throughout her career, Kate has written about public health, politics, government, education and legal issues, along with human interest stories. She enjoys running, podcasts and her twin daughters.