Old medications could put your family—and the environment—at risk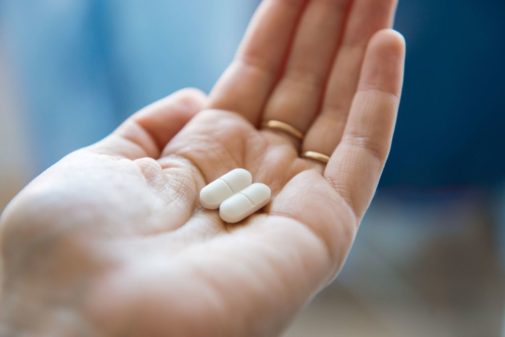 Lying around in a medicine cabinet, languishing in the back of bathroom drawer or abandoned on your nightstand, old, unused bottles of medication can be found in all sorts of places, a result of perhaps not quite finishing a round or treatment or simply deciding that you didn't need them anymore. But these half-empty pill bottles can pose a greater risk than you think.
In fact, 62% of teens who admit to taking medications for non-medical reasons found the drugs in a medicine cabinet at home. Leftover opioid painkillers can be particularly risky.
"Almost everybody has leftover medications lying around their house," said Joel Pietryga, outpatient pharmacy manager at Aurora St. Luke's Medical Center. "A lot of medications that sit in people's cabinets tend to be narcotics or other meds that are more dangerous. Kids and others can find drugs and use them the wrong way."
While some people hold on to old medications because they don't want to waste them, taking prescription medications outside of when your doctor prescribed them can be dangerous. Sharing old prescriptions like painkillers or antibiotics with others can also be risky since you don't know if the person has allergies or may be taking another medication that could react to another.
Disposing of unused medication can help keep your family safe, but getting rid of medication isn't as simple as throwing it in the trash or flushing it down the toilet.
"In the past, patients were directed to just flush old medications down the toilet. We found that it's actually polluted the water," said Pietryga. "Even Lake Michigan has trace elements of prescription drugs from people flushing them down the toilet."
Dumping medications down the drain can lead to water pollution, but throwing them in the trash isn't a great option either. It's possible for someone to still find it or have access to it, and prescriptions can still end up in local water from sitting in a landfill. The safest way is to find a local medication disposal drop box. Pietryga and colleagues helped install ones in the lobbies or near the pharmacies of various Aurora Health Care facilities.
You can find the closest medication disposal drop box by searching online. These boxes are confidential and free ways to dispose of old medications and help keep your family safe and your local water clean.
Looking for a place to dispose of your old medications in Milwaukee area? Looking for a place to dispose of your old medications somewhere else?
Related Posts
Comments
About the Author
Ben Hoekstra is a public affairs coordinator with Advocate Aurora Health. He previously worked in marketing and PR for various Milwaukee nonprofits and received his master's degree in Corporate Communications from Marquette University. He enjoys the outdoors, cooking, and all things Milwaukee.