PTSD can increase the risk of this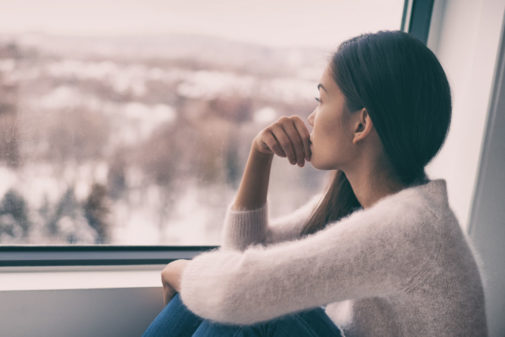 People in the general population who have experienced post-traumatic stress disorder (PTSD) have twice the risk of developing dementia as those without a PTSD diagnosis, according to a study in the British Journal of Psychiatry.
This finding has significant implications as the nation continues to reel from the COVID-19 pandemic, which has triggered a likely mental health crisis.
PTSD is a mental health problem that's caused by a traumatic, shocking or terrifying event. Even if a patient has physically recovered from COVID-19 they may still be experiencing stress due to recurrent fears of dying, of being isolated in the hospital, of guilt over infecting others and possibly of getting sick again.
The study further suggested that a smaller risk of dementia in veterans with PTSD may be seen because they are more likely to receive treatment for PTSD. What does this mean? If people with PTSD seek intervention, they could potentially reduce their risk of dementia.
"If we can recognize and treat post-traumatic stress disorder, we may be able to alleviate its impact, which may include dementia down the road," says Dr. Darren Gitelman, senior medical director of the Advocate Memory Center at Advocate Lutheran General Hospital in Park Ridge, IL. "Increased levels of stress are also linked to other chronic illnesses such as heart disease, stroke and diabetes, so the study's findings are not all too surprising. However, we have a unique opportunity to use this evidence and help patients who have recovered from COVID-19 and are demonstrating PTSD symptoms from being at increased risk of dementia."
Signs that PTSD might be affecting you:
Re-experiencing the trauma through flashbacks or nightmares
Avoiding situations that bring back memories of the trauma
Anxiety or depressed mood
"It's imperative for patients exhibiting these symptoms to reach out to their primary care physician or seek help from a medical professional," says Dr. Gitelman. "Dementia is a debilitating disease for the patient and their family. Every preventive measure we can take, in this case identifying and treating PTSD, we strongly encourage as a public health initiative."
Related Posts
Comments
About the Author
Neda Veselinovic, health enews contributor, is a public affairs coordinator at Advocate Lutheran General Hospital. She has more than five years of public relations experience and most recently worked with clients in the travel and hospitality industries. She prefers to spend her time with a cup of coffee and a good read and always welcomes book recommendations.