How your mental health can affect your physical health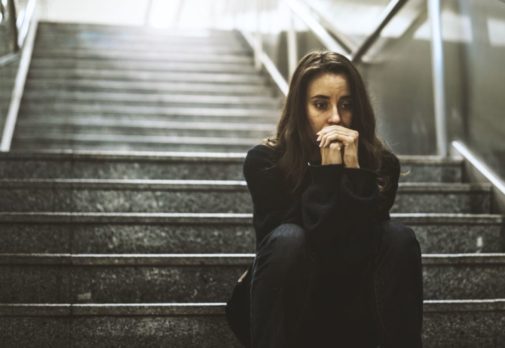 Your mood can have a profound impact on your physical health. According to the National Institutes of Health, 17.3 million adults in the U.S. have experienced a depressive episode in the last year. While major depression is a mental disorder, it can also change how your body responds.
With depression, you might experience cognitive and physical symptoms like poor concentration and memory, insomnia, headaches, weight gain or fatigue. Untreated depression can cause or worsen physical symptoms, generate toxicity in the body and even reduce your immunity to disease. Your body may mirror your emotional state with pain, inflammation or even chronic illness. Left untreated, depression interferes with the ability to fight off disease and can lead to health complications that increase your risk of more serious physical illness.
Depression can affect the body's functioning in detrimental ways, and can include:
Increased pain sensitivity
Slower healing
Weight gain or loss: can lead to obesity-related illnesses or nutritional deficiencies
Increased inflammation that can lead to a variety of chronic diseases like diabetes
A weakened immune system increases vulnerability to chronic conditions like auto-immune diseases such as arthritis or fibromyalgia
Constriction of blood vessels can raise the risk of heart disease and hypertension
Abnormal cell growth raises the risk of diseases like cancer
"Mental and physical health are linked. When the brain is out of balance, it can affect our body's response to fight off illness," says Dr. Munther Barakat, a psychologist at Aurora Psychiatric Hospital in Wauwatosa, Wis. "In turn, people who develop chronic illness have a higher risk of depression. Untreated depression can also lead to destructive behaviors like drug and alcohol abuse that can also damage health."
Dr. Barakat advises practicing habits that can allow those with less severe depression to improve their mood while improving physical health. "These are good habits for anyone to stay healthy and guard against depression."
Get physical exercise: Exercise is a natural treatment for depression, and in some cases, is as effective as anti-depressant medication.
Eat a healthy, balanced diet: Research finds Omega 3 fatty acids and complex carbohydrates can have a positive effect on brain function and mood.
Practice relaxation techniques: Meditation and yoga are effective ways to calm your mind and body.
Maintain social interactions and hobbies: Social connections can add to a sense of belonging. Your favorite hobby can stimulate your mind, add to a sense of accomplishment and help to lift your mood.
"Despite self-care, it's possible for long-term, untreated clinical depression to potentially affect physical health. If your depression is severe, a mental health professional can help provide solutions such as antidepressants and psychotherapy that can offer relief. Consulting a professional when symptoms of depression don't go away can help to protect you from developing more serious disease," says Dr. Barakat.
Although depression can be treated effectively, there is no evidence that it can prevent physical illness. But the improvements in social and emotional functioning and physical symptoms, such as fatigue, can be substantial.
"Effective treatment can decrease the likelihood of disease and increase quality of life," says Dr. Barakat.
Find behavioral health services and resources in Illinois or Wisconsin.
Related Posts
Comments
About the Author
health enews staff is a group of experienced writers from our Advocate Health Care and Aurora Health Care sites, which also includes freelance or intern writers.