Surgeon inspires with kindness, understanding and hope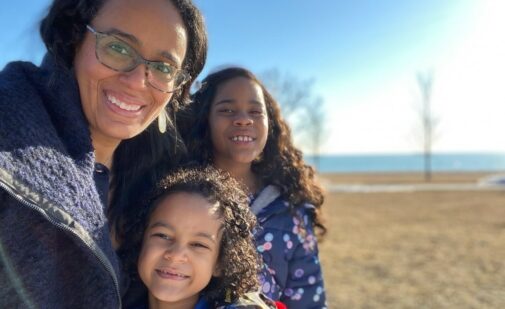 I've always looked up to my mother. She was a high school chemistry teacher, who instilled in me a love for science and a curiosity about nature, which evolved into a fascination of the human body. As I grew up, my mom constantly emphasized the two gifts I had in life: opportunity and education. She made sure I understood that with hard work and discipline, I could accomplish anything I chose to do and overcome any odds. Along with the reminder, that with success, to always be gracious, thankful and give kindness to all people.
Giving back to my community has also been an aspiration of mine and is very important to me. That's why, when I became a surgeon, I realized there was so much more to being a physician than meeting people's physical needs.
I love interacting with my patients and making a connection by offering kindness, hope, understanding and patience. Many of my patients are Black women who are so busy taking care of their children and extended families, that they often put off their own health, saying they "don't have time to get sick." I can sense their fear, worry and hopelessness about their health and life situations. It's my job to not only offer them sound medical advice and the surgery they need, but to assure them they can ask questions and ask for help, whether it be their physical body, their emotional wellbeing, mental health or heart-to-heart.
It's important for my patients to know I care and can relate because many in our community do not feel cared for or valued. Understanding there is a lot of fear, worry, hopelessness and trauma behind almost every strong person of color is important to know. Sometimes those traits that make us Black women strong are misunderstood due to differences in conversation style and affect. People of color and Black women in health care are a big part of the solution in addressing health inequities in our communities.
Being in a specialty where only 2% of surgeons are Black women, I've heard stories of those who were told not to pursue this career. One experienced senior nurse told me she had wanted to be a doctor as a child, but her grandma told her that "Black girls can't be doctors." That nurse was an excellent nurse, greatly admired and respected, and she would have been an exemplary physician.
Patients often say how proud they are of me and understand what it took to be where I am today. I've had patients pick up their phones, smiling ear to ear, excited to have me talk to their daughters or granddaughters who are interested in going into the medical field.
These encounters make me dig deep, work harder and grow stronger. My patients' affirmation and kindness remind me that I can and am an inspiration to young women of any color who want to be surgeons someday.
I have two children with the oldest being my 10-year-old daughter. I want her to not only realize the opportunity she has, but to also value the past struggles and successes from her favorite autobiographies of Rosa Parks and Harriet Tubman and use this knowledge to achieve more, go further and have a more fulfilling life than my mother and I had. I want her and her generation to be recognized as incredible human beings with unique attributes and purpose, and for her to proudly identify as a young Black woman.
Read more of Dr. Herron's experiences and thoughts on health inequities.
Related Posts
Comments
About the Author