Beyond bananas: Foods for lowering blood pressure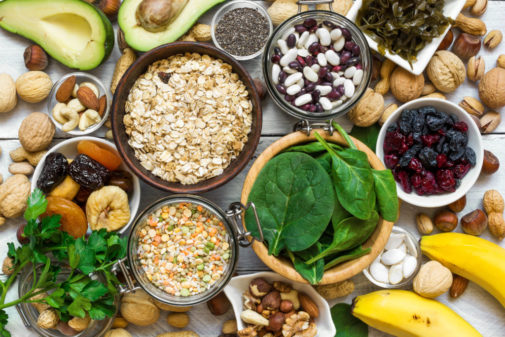 About one in every two Americans suffers from high blood pressure. It's truly a silent killer and one of the top risk factors for having a heart attack.
The higher your blood pressure, the more damage that is happening to your blood vessels.  When pressure builds in blood vessels, this can cause tears and damage to their inner lining of blood vessels. The damage is repaired with cholesterol.  But with continued high blood pressure, this process replays over and over and eventually leads to less elastic and narrowed blood vessels. This limits blood flow in your heart and everywhere else, including the brain, kidneys and eyes. This increases the risk for heart attack and stroke.
A healthy blood pressure is less than 120/80. If either the top or bottom number starts creeping up a little, then it's time to make some easy changes to your lifestyle. This means regular exercise, weight loss, managing stress, limiting alcohol, and of course, eating healthy. Making better food choices is one of the best things you can do to lower blood pressure. Cut back on foods high in salt and get enough potassium, magnesium and calcium in your diet.
Bananas are famous for being a great source of potassium. However, there are many other delicious foods to enjoy and lower blood pressure.
My top 10 recommendations are either high in potassium or high in two or three of these key minerals. Try to eat several servings of these foods each day for optimal blood pressure:
Potatoes
Leafy greens (spinach, kale, collard greens)
Cruciferous vegetables (broccoli, cauliflower, Brussels sprouts)
Beans, peas, lentils
Nuts and seeds
Dried fruits
Tomatoes
Avocados
Milk & yogurt
Dark chocolate
Honorable mention: acorn squash, kiwi, oranges, salmon and other fatty fish, extra-virgin olive oil
How's your heart? Take our free online Heart Health Assessment now.
Related Posts
Comments
About the Author
Heather Klug, MEd RD is a registered dietitian and cardiac educator at the Karen Yontz Women's Cardiac Awareness Center inside Aurora St. Luke's Medical Center in Milwaukee, WI.