What you can learn from Ryan Reynolds' colonoscopy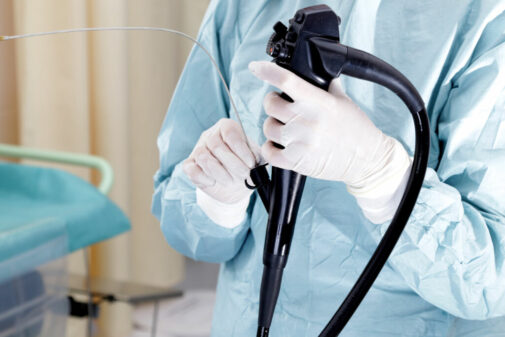 Actor Ryan Reynolds was all over social media for an unusual reason lately, after he had a colonoscopy that turned up a small polyp that his doctor called 'potentially life-saving'.
No stranger to being in front of the camera, Reynolds had the procedure filmed after he lost a bet to "Always Sunny in Philadephia" star and fellow soccer team co-owner Rob McElhenney.
"It's not every day that you can raise awareness about something that will most definitely save lives," Reynolds said in a video.
Figuring out when it's time for you to have your first colonoscopy or other procedure is as simple as asking your doctor what's right for you. Recently, federal guidelines dropped the recommended age from 50 to 45. But everyone is different, and the best way to know what test is best for you and when you should get it is by talking to your doctor.
Dr. Andrew Albert, a gastroenterologist based at Advocate Illinois Masonic Medical Center, has heard all the misconceptions, especially from people who are worried about getting their first colonoscopy.
"It's never as bad as people think," Dr. Albert says. "Colonoscopies are simple, and not enough people hear the most important point, which is that they save lives."
He suggests four things people should know before getting their first colonoscopy.
This simple procedure can save your life. Colorectal cancer is the third-leading type of cancer in the U.S., excluding some skin cancers, according to the Centers of Disease Control and Prevention. The good news is that it's preventable. Screenings like colonoscopies can find polyps before they turn into cancer.
The procedure doesn't last long. It takes some preparation, but the procedure itself is relatively brief.
A colonoscopy doesn't cause pain or discomfort. It's a safe procedure during which most people get a good sleep, Dr. Albert says.
The prep is worse than the procedure. And that's not that bad, either. You drink a liquid to help clear your colon so that polyps can be found during the actual procedure. While it might not be especially comfortable, it's not as dramatic as you might think, Dr. Albert says. Plus, it's worth it to prevent cancer.
Want to learn more about your risk for colorectal cancer? Take a free online quiz here.
Related Posts
Comments
About the Author
Mike Riopell, health enews contributor, is a media relations coordinator with Advocate Health Care and Aurora Health Care. He previously worked as a reporter and editor covering politics and government for the Chicago Tribune, Daily Herald and Bloomington Pantagraph, among others. He enjoys bicycles, home repair, flannel shirts and being outside.