Articles by "Jo Linsley"
Jo Linsley, a health enews contributor, is a digital content strategist at Advocate Aurora Health. With decades of experience in writing and editing, she continues to aspire to concise and inspiring writing. She also enjoys knitting and singing as creative outlets and for their meditative qualities.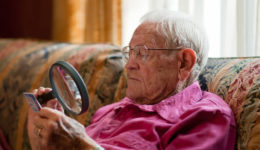 If you can't see well, you could be at risk for this common health issue.
A nutritionist says she's experienced the same results as a recent study.