Articles for Tag: "thirst"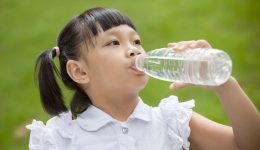 All beverages are not created equal when it comes to staying hydrated in the summer, according to new research.
Diego Diaz is adjusting to living with Type 1 diabetes. Find out how he's coping with his diagnosis. Also, learn what symptoms to look for when it comes to detecting childhood diabetes and how to help their little ones manage day to day life.