Alan Thicke's death was sudden; could there have been warning signs?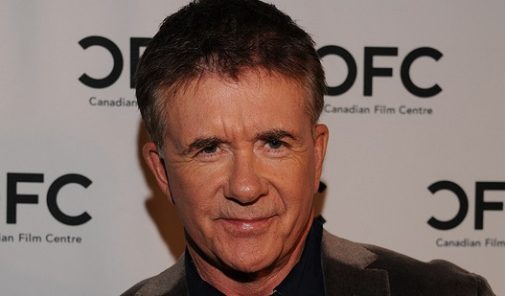 Alan Thicke, star of the 80's/90's hit, Growing Pains, suffered a massive heart attack* this week while playing hockey with his son and died shortly after. While cardiovascular disease is the nation's leading cause of death, could subtle warning signs indicate the need for medical attention and perhaps prevent sudden cardiac arrest?
"A fatal heart attack often strikes suddenly in people who appear to be healthy but have undiagnosed underlying heart disease," says Dr. Paul Silverman, chief, section of cardiology at the Advocate Heart Institute at Christ Medical Center in Oak Lawn, Ill. "However, in many people, small warning signs may present earlier."
Dr. Silverman says symptoms of an imminent or actual heart attack include:
Chest discomfort
Unexplained shortness of breath
Light-headedness
Heart palpitations
Back pain or jaw discomfort with exertion
"If you notice any of these symptoms, you should seek medical attention," says Dr. Silverman. "While we don't know if Alan Thicke had any of these warning signs, if you experience them, seek care from a medical professional. Starting a treatment plan under the guidance of your primary care physician or cardiologist could help to prevent sudden cardiac arrest."
Dr. Silverman advises if these symptoms are accelerating or coming on while at rest or with minimal exertion, or if you have any doubts, call 911. Do not drive yourself to the emergency room.
*Disclaimer: The autopsy results were released after this story ran and Mr. Thicke died of an aortic rupture, not a heart attack, but the advice given remains the same. Dr. Silverman says that as another cause of sudden cardiac death, aortic rupture more commonly presents with infrascapular pain (below the shoulder blade) and a tearing sensation in the mid back. Chest pain is one of the symptoms that overlaps between heart attacks and aortic ruptures. 
Related Posts
Comments
About the Author
Kate Eller was a regional director of public affairs and marketing operations for Advocate Health Care. She enjoys road trips, dogs, minimalism, yoga, hiking, and "urban hiking."