Can drinking this beverage before exercising improve your workout?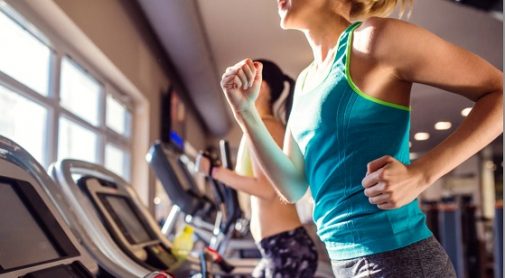 Sixty percent of Americans kick start their day with a cup of coffee, according to the Statistic Brain Research Institute. But studies show that coffee can be more than just a morning pick me up.
Consuming a cup of coffee before your workout can offer many benefits. They include acceleration of fat loss, increased focus and memory, increased performance, a decrease in muscle pain and even a more enjoyable workout.
"It is well known that coffee can improve athletic performance and increase time to fatigue," says Dr. Philip Skiba, a renowned expert in elite athletic performance and program director of sports medicine at Advocate Lutheran General Hospital in Park Ridge, Ill. "This performance improvement is primarily attributed to stimulation of the central nervous system from the consumption of caffeine."
"Caffeine takes around twenty minutes to influence you physically and mentally, so you should wait at least that amount of time before working out to get the desired response from coffee in the gym," says Dr. Skiba.
Because the caffeine in coffee is considered a mild stimulant, an increase in memory as well as an enhancement in mental focus has also been found in individuals who consume caffeine. The caffeine in coffee can also help positively impact a person's overall alertness, performance and mood, especially when combined with exercise. In fact, a 60mg cup of coffee a day may lead to improved attention, alertness, contentment and mood overall.
Related Posts
Comments
About the Author
Danielle Sisco, health enews contributor, is a recent graduate of Illinois State University and a former public affairs and marketing intern at Advocate Lutheran General Hospital and Advocate BroMenn Medical Center. She has a Bachelor's of Science Degree in public relations and is currently working at a public relations agency in Chicago. In her free time, Danielle enjoys going to country music concerts, playing volleyball, traveling, blogging and spending quality time with her family, friends and puppy.