Do you know these top carb offenders?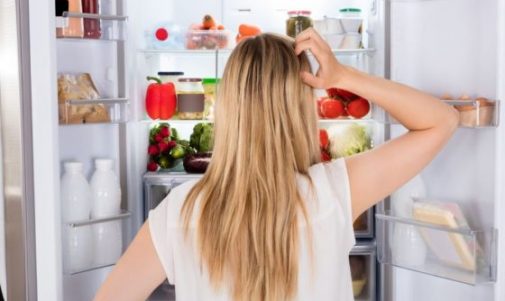 With the new year in full swing, many have set resolutions to cut pounds and get healthier this year.
Some diets focus on fats, others on total calories and still some on cutting or limiting certain food groups all together. One common focus of many diets is axing or limiting carbs.
But low-carb and no carb diets are often misunderstood, and as a dieter, many are unsure what foods and drinks are high in carbs.
It's not just pastas, grains and sugary sweets and drinks; did you know tonic water is high in carbs?
Twelve ounces of tonic water has 54 grams of carbs compared to 45 grams from a 12-ounce glass of lemonade, according to the USDA National Nutrient Database.
"A lot of people are surprised by the carb content of many foods and drinks," says Tara Allen, a dietitian with Advocate South Suburban Hospital in Hazel Crest, Ill. "In fact, even though we may think that pastas, grains and sugary beverages are obvious carb culprits, you would be surprised to find that most people who we see at the diabetes center do not realize that these foods have so many carbs. And did you know that 100 percent fruit juice has just as many carbs as a can of soda pop?"
Some foods and drinks that Allen sees as the top offenders for someone on a low-carb diet include:
Raisins – 1.5 oz has 34 grams of carbs.
Sandwich wraps – Think lunch options have less carb and calorie content than two slices of bread? Think again.
Smoothies – While they may be healthy, they are often packed with fruits that are high in carbs, so if you're on a no carb diet, say no to smoothies.
Muffins – Bagels you might expect, but muffins have similar carb content with 60 to 70 grams of carbs.
Grande Frappuccinos – The sweet drink has 70 grams of carbs – the same amount as a bagel. Instead, Allen suggests having a coffee with a little cream and some cinnamon if you are craving some natural sweetness.
Nonetheless, Allen always recommends lifestyle changes over a diet.
"As a dietitian, we typically don't recommend following a certain diet," she explains. "Diets only last for a short period of time, but lifestyle changes can last a lifetime. For example, significantly reduce your intake or replace sugary beverages such as juice and pop with water, coffee or tea, unsweetened or sweetened with stevia. Fill half your plate with non-starchy veggies like spinach, string beans, broccoli or mushrooms. These are habits that you can maintain for the rest of your life."
Allen also doesn't recommend eliminating whole food groups.
"Instead of low carb or no carb, I recommend healthier alternatives like eating carbs in smaller portions," she says. "When selecting carbs, I suggest carbs that come directly from the earth. Eating complex carbs, which are higher in fiber, is always preferable to refined carbs. Fiber is critical for digestive health, lowers cholesterol, lowers blood sugars and helps when an individual is trying to maintain a healthy weight."
Refined carbs such as pasta, cookies, crackers, pop and juice can cause your blood sugars to rise very quickly.
"Instead of choosing pasta for a side dish, eat zucchini noodles. Instead of drinking fruit juice, which does not contain fiber, eat whole fruit, which does contain fiber," says Allen.
Related Posts
Comments
About the Author
Jacqueline Hughes is a former manager, media relations at Advocate Aurora Health. Previously, she was the public affairs and marketing manager at Advocate Lutheran General Hospital in Park Ridge, IL. She earned her BA in psychology at Stanford University in Palo Alto, California. Jackie has 10 plus years experience working in television and media and most recently worked at NBC 5 in Chicago. In her free time, she enjoys swimming, going to the movies and spending time with her family.