Does a pap smear hurt? Does the HPV vaccine really work?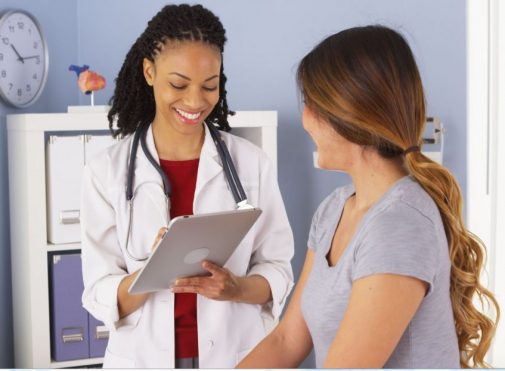 Here's some good news: While approximately 12,000 U.S. women are diagnosed with cervical cancer each year (according to the Centers for Disease Control and Prevention), it is also one of the most preventable. Thanks to the evolution of modern medicine, we have several safe and effective tools — including the pap smear screening and HPV vaccine — to screen for and prevent cervical cancer.
Still, there may be misinformation and barriers that keep women from getting screened or vaccinated.
"Prevention – through vaccinations, lifestyle choices, safe sex practices – and pap smear screenings are the one-two punch that minimizes risk and also monitors for early signs of cancer," says Maja Luke, an advanced practice nurse specializing in gynecologic oncology at Advocate Illinois Masonic Medical Center in Chicago.
To help bring more awareness of this important topic, Maja gives answers to four common questions that women have about screening and prevention:
Is it that important that I get regular pap smears? "Pap smears are an incredibly important screening tool for cervical cancer. Since this type of cancer is slow growing, regular pap smears allow providers to find cervical cancer in its early stage when it is easiest to treat.
It's also important to remember that a pap smear is only one part of a comprehensive well-woman gynecological exam. I urge all women, especially those beyond their reproductive years, to continue scheduling annual gynecological exams, even if they're not due for a pap smear that year!"
I'm not sexually active. Should I still get the HPV vaccine? "HPV is an extremely common sexually transmitted infection, affecting 9 in 10 men and women at some point in their lives. Even if you are not sexually active now, this is actually the best time to get vaccinated so that you are protected from HPV if you should become sexually active later. The HPV vaccine is highly effective and protects against cervical cancers almost every single time."
Am I too young/old to get the HPV vaccine? "In addition to getting vaccinated, it is extremely important to educate young individuals on safe sex practices, smoking prevention and cessation as well as the importance of routine screening for cervical cancer."
Does a pap smear/HPV vaccine hurt? "To conduct a pap smear, a clinician will perform a pelvic exam by collecting cells from a woman's cervix. Those cells are then closely studied to see if there are any signs of cervical cancer. During the pelvic exam itself, you may feel some pressure and scraping as the clinician collects cells from your cervix, but it typically doesn't hurt.
Also, the HPV vaccine is highly effective and very safe to administer. While each patient needs three injections in order to complete the vaccination, the injection itself is easy to tolerate. Like other injections, it feels like a quick pinch, and the injection site may feel sore later."
Related Posts
Comments
About the Author
Jaimie Oh, health enews contributor, is regional manager of public affairs and marketing at Advocate Health Care. She earned her Bachelor's Degree in Journalism from the University of Missouri-Columbia and has nearly a decade of experience working in publishing, strategic communications and marketing. Outside of work, Jaimie trains for marathons with the goal of running 50 races before she turns 50 years old.