Health care faces: The importance of seeing faces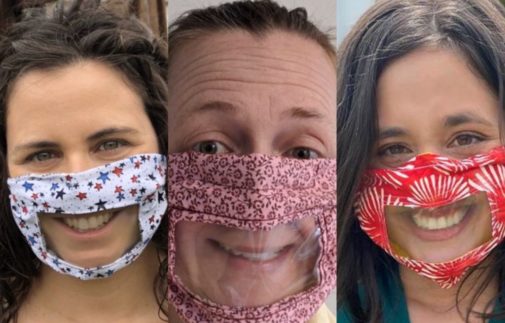 "Being a Deaf individual during the coronavirus pandemic has been scary."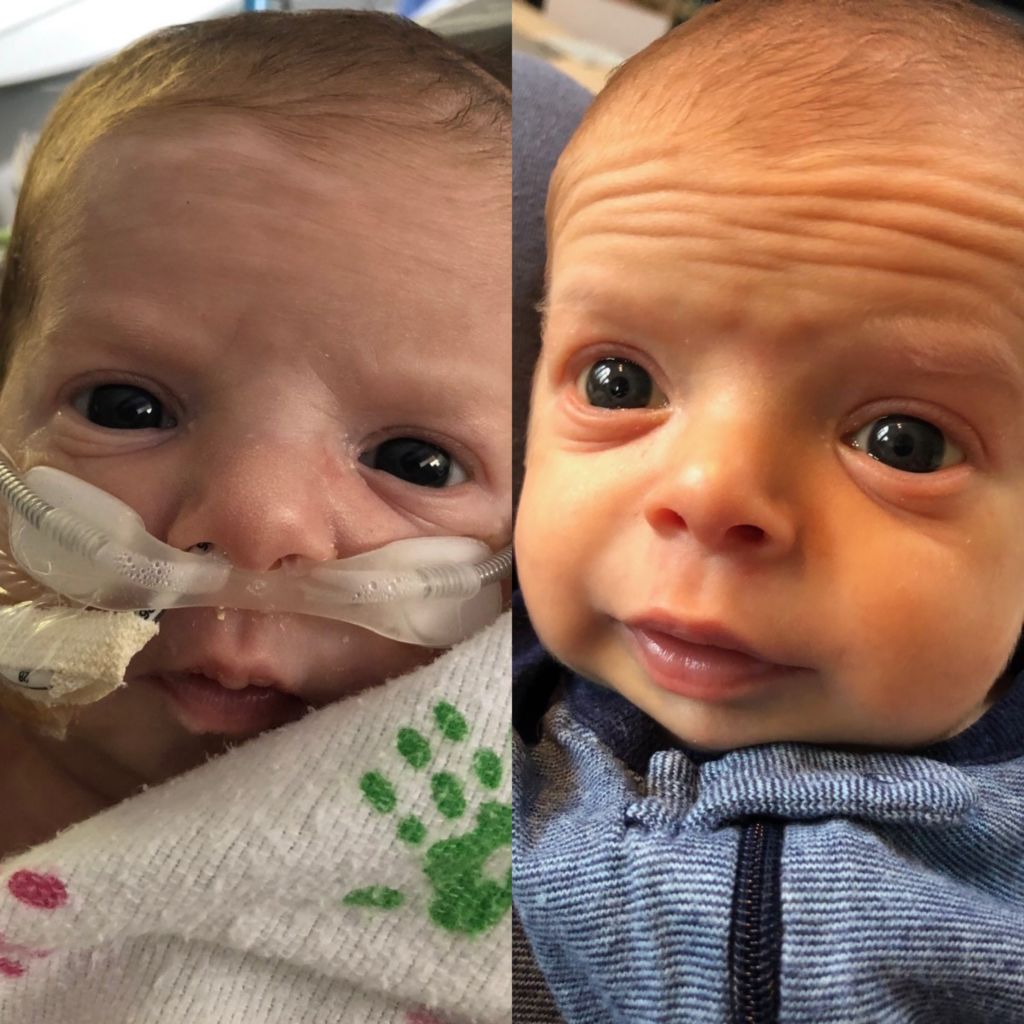 Those are the words of Corey Axelrod, a father of twin boys recently born at Advocate Christ Medical Center. The twins needed additional care and were transferred to the Neonatal Intensive Care Unit at Advocate Children's Hospital – Oak Lawn, where their parents expected to face additional challenges with communication due to COVID-19.
Enter Maria Harrigan and Kerra Drousias, speech and occupational therapists at Advocate Children's Hospital. Maria's sister is Deaf, so she is fluent in American Sign Language (ASL) and familiar with the Deaf community and culture. She offered to provide her therapy session in ASL. While Corey and his wife, Jennifer, had access to on-site and video interpreter services, Corey shared with Maria that non-transparent masks impeded communication with the babies' medical team. He works in health care education and provides trainings that focus on helping health care providers offer consumer-centric experiences to Deaf and hard of hearing individuals.
After heading home from work, Maria found sewing instructions for transparent masks through the Deaf and Hard of Hearing Mask Project. Kerra had also been thinking about how wonderful these masks would be for pediatric patients to see a warm smile during a scary time. She was in the process of making a prototype of the mask, so the two teamed up.
With the help of speech therapist Amanda Loxtercamp, these self-described novice sewers began making a few masks. They quickly realized a larger effort was going to be needed. They reached out to The Quilters Trunk, a local quilt shop that is donating fabric for masks for health care professionals, who provided fabric and a power team of three sewers who have produced more than 35 masks and counting.
The medical team has been able to use these masks to provide education to this family, allowing care providers to break down a communication barrier and provide the best care possible.
"These masks allow us to see the care team's facial expressions. As visual communicators, seeing more allows us to be more actively involved in the care of our children," says the twin's father.
Once concerned about the impact COVID-19 would have on overall care and communication, Corey has described his family's experience as "nothing but fantastic."
To learn more about navigating health care from the perspective of Corey and his family, read a blog post here.
Related Posts
Comments
About the Author
Holly Brenza, health enews contributor, is the public affairs coordinator at Advocate Children's Hospital. She is a graduate of the University of Illinois at Chicago. In her free time, Holly enjoys reading, watching the White Sox and Blackhawks, playing with her dog, Bear and running her cats' Instagram account, @strangefurthings.