3 takeaways from Bronny James' health crisis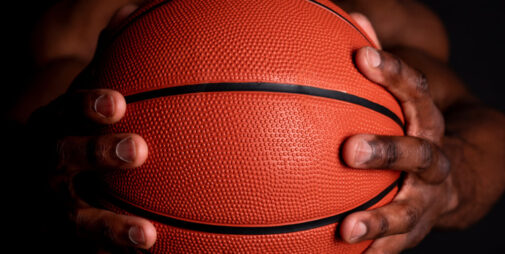 When 18-year-old Bronny James, son of NBA superstar LeBron James, collapsed during basketball practice at the University of Southern California, he became the second young elite athlete to suffer a public cardiac arrest in 2023.
The first young athlete was Buffalo Bills Safety Damar Hamlin who had a cardiac arrest after making a tackle at a football game at age 24.
Although news of these incidents may be alarming, Dr. Marlon Everett, a cardiologist at Advocate Trinity Hospital in Chicago, says there are three positive takeaways from the young athletes' unfortunate health crises.
1. Sudden cardiac arrest is rare in people under age 35
According to a study published by the American Heart Association, sudden cardiac arrest happens in fewer than 3 out of every 100,000 people younger than 35 years old. In these cases, it's often caused by a congenital heart abnormality, electrical issue or other abnormalities that may be present at birth.
"It is possible for some congenital heart abnormalities to go unnoticed," Dr. Everett says. "Athletes of any age should make it a point to have an annual sports physical and be sure to share any family history of heart disease with their physician. "
2. There are warning signs
"There are minimal warning signs for sudden cardiac arrest," explains Dr. Everett. "These warning signs are often barely noticeable, which makes them easy to ignore."
However, if you experience any of the following telltale warning signs, it is a good idea to seek medical evaluation:
Lightheadedness with exercise or exertion
Feeling like the room is spinning, in short spells
A family history of sudden death
3. Young people can survive and recover from sudden cardiac arrest
Because cardiac arrest often happens without noticeable warning, Dr. Everett says it's important that sport coaches, as well as athletes, know the basics of CPR. Knowledge of how to use a portable defibrillator and readily available access to the lifesaving device is also critically important.
"Bronny James and Damar Hamlin had sudden cardiac arrests during organized play when experienced medical help was available within seconds. But many sudden cardiac arrests happen in less equipped facilities, even in parks and on playgrounds," Dr. Everett says. "You never know when you might be called upon to use CPR to save a life."
Want to learn more about your risk for heart disease? Take a free online quiz to learn more. 
Related Posts
Comments
About the Author
Cassie Richardson, health enews contributor, is regional coordinator on the Public Affairs team for Advocate Health Care and Aurora Health Care. She has more than 10 years of experience in health care communications, marketing, media and public relations. Cassie is a fan of musical theater and movies. When she's not spreading the word about health and wellness advancements, she enjoys writing fiction.