Articles for Tag: "fire"
Thanksgiving's over, so it's time to deck the halls! But be careful, or the halls may just deck YOU!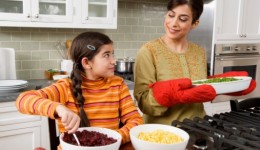 The threat of kitchen fires triples on this holiday. Check out these tips to stay safe.
Bonfires and fireworks can be fun if handled properly. Follow these guidelines to avoid injury.