Baby boomers not interested in having fun at the gym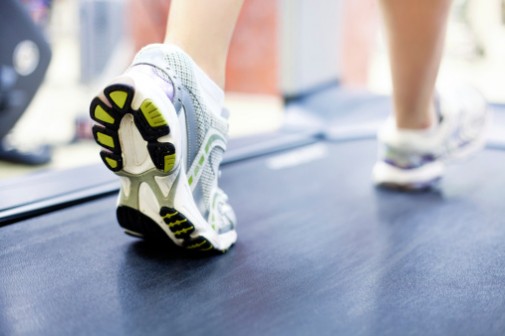 Despite the rising rate of obesity, more people than ever are taking time out of their busy schedules to hit the gym. But, new research shows as people age, they become less motivated to work out for the enjoyment of it and are really only imprisoning themselves within the sweaty confines of their local rec center out of necessity.
The study, which was published in the International Journal of Wellbeing, examined the different motivations individuals have for exercising, which included 'mental toughness', 'toned and fit', 'fun and friends' and 'stress reduction'.
'Toned and fit' and 'stress reduction' were the top motivation factors among all age groups studied, teens to age 50 and older. But lead researcher James Gavin from Concordia University found that for baby boomers, the first generation to make exercise a way of life, 'mental toughness', activity for adventure and challenge, and 'fun and friends', activity for social reasons, both declined as age increased, according to a news release.
"What stunned me was when we think of boomers — healthy ambulatory individuals who are reasonably robust and who theoretically have more time on their hands — one might imagine they would want to continue having fun and experiencing personal challenge and growth in what they're doing," Gavin said in a statement.
Gavin added that this lack of passion may cause those who are exercising solely for the health benefits to stop making the effort because they no longer find joy in participating in fitness related activities.
He said in a news release the results of the study pose a new idea to the fitness industry to begin shifting away from workout machines to activities that are meaningful and involve more social factors, such as team sports and martial arts, to keep this group motivated to stay active.
Laura Tarry, fitness manager at Good Samaritan Health and Wellness Center in Downers Grove, Ill., says passion is a great way to motivate people to continue making progress toward their fitness goals.
"There are trips they want to be able to do different excursions on, grandkids to play with, and other life events that keep them motivated," Tarry says. "If they didn't have passion for these life events there would be less motivation to improve or maintain their fitness level. It is an amazing experience to hear the success stories of these members and the drive that keeps them looking for the next accomplishment."
Related Posts
Comments
About the Author
health enews staff is a group of experienced writers from our Advocate Aurora Health sites, which also includes freelance or intern writers.