Google making people feel like geniuses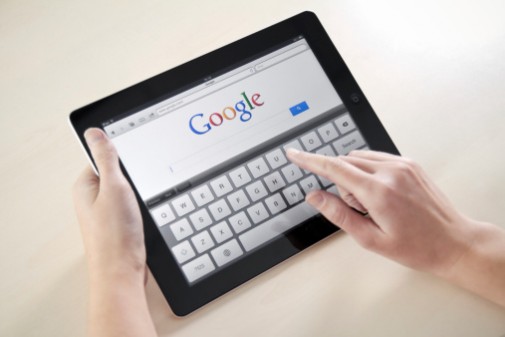 How many people live in China? What makes the sky turn blue? How many miles is the circumference of the earth? All of these questions can be answered in seconds with Google, but what if all that knowledge is misleading.
New research published by the American Psychological Association says that getting answers online makes people feel smarter than they actually are.
"The Internet is such a powerful environment, where you can enter any question and you basically have access to the world's knowledge at your fingertips," said Matthew Fisher, lead researcher from Yale University. "It becomes easier to confuse your own knowledge with this external source. When people are truly on their own, they may be wildly inaccurate about how much they know and how dependent they are on the Internet."
Nine experiments were used to test their theory. Study leaders tested over 1,000 participants with each test divided into a small sample group (roughly 150 people) per experiment.
In one experiment, participants were either instructed to search the Internet to find answers to common questions or not use the Internet and rely on their own knowledge instead.
Common questions like "How does a zipper work?" or "Why are there dimples on a golf ball?" were given to the participants, and they were asked to "confirm the details of the explanation" by reporting the URL of the "most helpful website" and using a scale from 1 (very poorly) to 7 (very well) on their ability to explain the answer to the question.
Participants with no Internet viewed the same questions and were asked to rate their ability to explain the answers "without using any outside sources." The Internet group consistently rated themselves as more knowledgeable than the control group about the unrelated topics.
Fisher acknowledged that "people are inflating what they think they know."
Although these experiments show that searching for information online leads to an increase in self-assessed knowledge, it can also have negative consequences.
"The Internet is an enormous benefit in countless ways, but there may be some tradeoffs that aren't immediately obvious and this may be one of them." Fisher said. "Accurate personal knowledge is difficult to achieve, and the Internet may be making that task even harder,"
The study points out that the growing use of smartphones may exacerbate this problem because an Internet search is always within reach, and the effects may be more pronounced when children who are immersed in the Internet from an early age grow up to be adults.
Related Posts
Comments
About the Author
health enews staff is a group of experienced writers from our Advocate Health Care and Aurora Health Care sites, which also includes freelance or intern writers.