3 ideas to keep your New Year's resolutions humming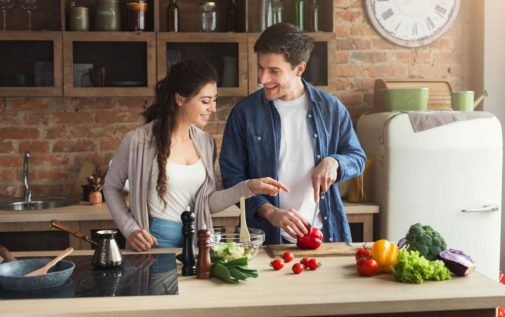 How are your New Year's resolutions coming along?
It's been reported that 80 percent of New Year's resolutions fail by the second week of February. If your resolutions are more health related, Dr. Steven Potts, an internal medicine physician with Advocate Illinois Masonic Medical Center in Chicago, outlines three ways to keep making healthy happen in 2019.
Get enough sleep
Sleep is not a luxury and is essential for your overall health – both for daily functioning and to rid your body of harmful toxins. Develop a bedtime routine to help you relax and fall asleep easier that doesn't include alcohol or screen time, as those make it harder to get a good night's sleep.
Try yoga
As we age, it's important to engage in activities that help to maintain muscle mass and flexibility. Yoga is a great way to do both – and keep it low impact. You will want to supplement your yoga workouts with some cardio as well to make sure you reach the federal guidelines for physical activity. Practicing yoga can also help to reduce stress and improve sleep. Goats are optional.
Eat more vegetables and reduce your calories
Plant-based diets are shown to be among the most healthy. You don't need to give up meat entirely, but aim to add some leafy greens and vegetables to all of your meals, as well as healthy fats like avocados, salmon and olive oil. But remember, even with healthy food, you can still eat too much for your body to use. Try eating until you are 80 percent full.
Related Posts
Comments
About the Author
Kate Eller was a regional director of public affairs and marketing operations for Advocate Health Care. She enjoys road trips, dogs, minimalism, yoga, hiking, and "urban hiking."