Health care heroes: Springing into action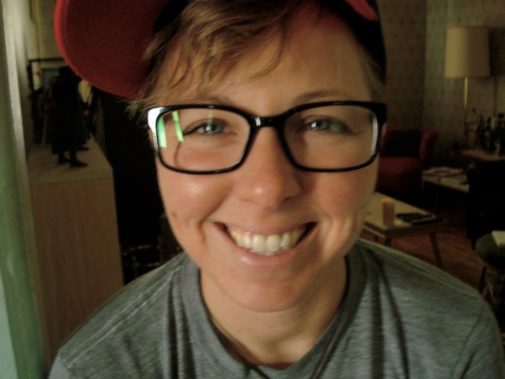 On a sleepy Saturday morning, a man fell flat on the sidewalk and was dying. That's when Carlan Johnson sprang into action and tried to save his life.
An interventional radiologist at both Aurora Sinai and South Shore, Carlan was up early on June 13 to run weekend errands. Driving away from her home on Milwaukee's East Side and about to turn the corner, she saw somebody completely laid out halfway up the block.
"Here we go," thought Johnson.
The rest was a blur, a combination of reflex, a reliance on her training and her good nature to help people in need.
Johnson pulled over and ran to the scene. The middle-aged man was blue, unresponsive and did not have a pulse. Carlan began CPR and called 911. Another bystander took over compressions as she guided the emergency team to the spot. The man began breathing sporadically before being taken away by the EMT. Johnson's experience working in the ICU at Aurora Medical Center in Grafton made it clear to her that the man had suffered a massive heart attack.
"I was a wreck all day. I thought for sure he was dead," said Johnson.
Later on, the man's family got Carlan's contact information from police. His sister called her and said that he had emergency heart surgery and survived. It was the first time that Johnson ever gave CPR to somebody who lived.
This life-saving encounter took on extra meaning when she found out that the man actually lives just a couple blocks away from her, a familiar face on Carlan's dog walking route. While she hasn't formally met the man yet, she continues to get updates from the family as his recovery continues. For now, the experience has made her look both inward and forward.
"If I was in that situation, I'd like somebody to help me, and these days, it's not something you can take for granted," said Johnson. "Seconds and minutes count and without the training I've gotten with Aurora throughout the years, I wouldn't have ever known how to respond. I'm just glad I could help."
Related Posts
Comments
About the Author
Matt Queen, health enews contributor, is a communication coordinator at Aurora Health Care in Milwaukee. He is a former TV sports anchor and journalist with extensive public relations experience across the health care spectrum. Outside of work, Matt enjoys watching sports (of course), cooking, gardening, golfing and spending time with his wife and two young children.