Articles for Tag: "bicycle"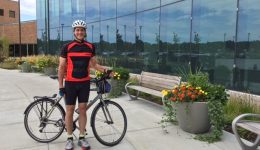 See how far this physician travels to get to work.
Wearing a helmet and ensuring a proper fit provides the best protection against brain injuries from bicycling accidents.
Riding bikes with family and friends is not only fun, but great for fitness too. Keep these tips in mind for a safe ride.