Articles for Tag: "El Salvador"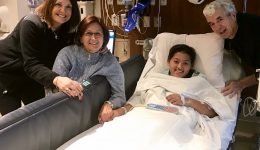 Alejandra and Christian had never traveled outside of El Salvador until they received the chance of a lifetime this month.
A group of kids receive treatment for a heart condition called Wolff-Parkinson-White syndrome.
A partnership between an Illinois hospital and medical mission group, Heal the Children, is giving some special teens a chance to be kids again.