Articles for Tag: "sinus"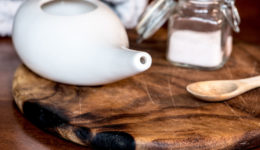 Learn how this little salt water device can make a difference in your life.
It turns out steam inhalation, once thought to be the best home remedy for relieving sinus problems, is not effective.
Find out why mucus production is so beneficial to our health and what to do when it becomes excessive.