Articles by "Sonja Vojcic"
Sonja Vojcic, health enews contributor, is a marketing manager at Advocate Health Care in Downers Grove, Ill. She has several years of international public relations and marketing experience with a Master's degree in Communications from DePaul University. In her free time, Sonja enjoys spending time with her family, travelling, and keeping up with the latest health news and fashion trends.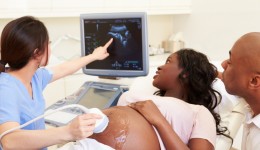 Opioid use during pregnancy is a growing health concern. Learn more about how you can get help.