Articles for Tag: "basketball"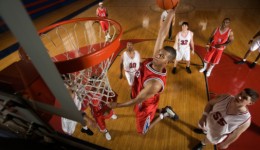 Learn why it can take months to return to play after this serious injury.
A local high school basketball star thought an ACL tear would be the end of his game. Now, he's preparing to play ball for a Division I school on a full scholarship with a healthy knee.