Articles by "Cassie Richardson"
Cassie Richardson, health enews contributor, is manager of public affairs and marketing at Advocate Trinity Hospital in Chicago. She has more than 10 years of experience in health care communications, marketing, media and public relations. Cassie is a fan of musical theatre and movies. When she's not spreading the word about health and wellness advancements, she enjoys writing fiction.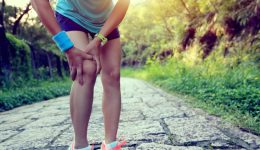 Intense, high-impact workouts aren't for everyone. Consider a gentler approach to getting in shape.